most trusted
HVAC Los Angeles Services
Residential & Commercial
818-210-6669
310-926-6368
rldheatingcoolingcompany
@gmail.com
Monday – Saturday
8:00 am – 8:00 pm
Sunday 9:00 am – 5:00 pm
CA LL 24/7 Emergency Service
Welcome
HVAC Los Angeles & Ventura Counties' Services.
HVAC Los Angeles is there for you when changing weather is stealing your comfort! You don't have to lose your sleep over that anymore! Because RLD heating and cooling services is the superhero coming to your rescue.
No matter the weather, we at RLD will make it better. We are a top-trusted HVAC service company serving in Los Angeles and the surrounding cities. We are heating and air conditioning contractors catering to commercial and residential HVAC services with expertise in various HVAC products and services. Our services include air conditioning and heating installation, repair, and replacement. We also perform duct installation, cleaning, and indoor air quality testing.
So what are you waiting for? Book an appointment now!
AREAS WE SERVICE
Check out our service areas
Los Angeles
San Fernando Valley
Calabasas
Thousand Oaks
Agoura Hills
Westlake Village
Bel Air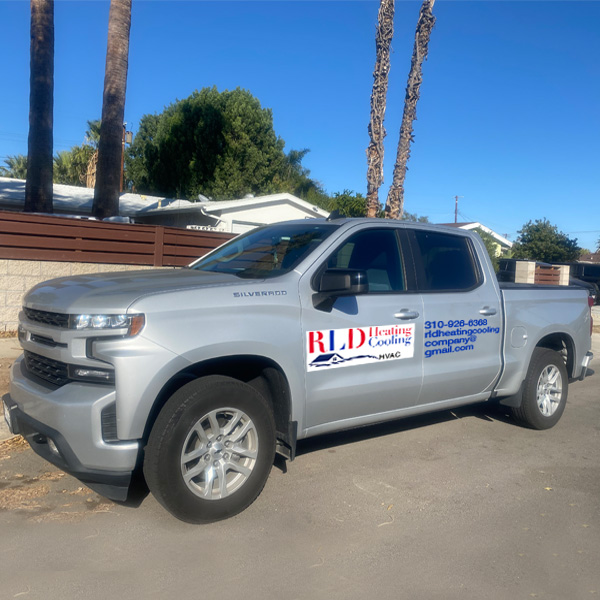 hvac los angeles & ventura counties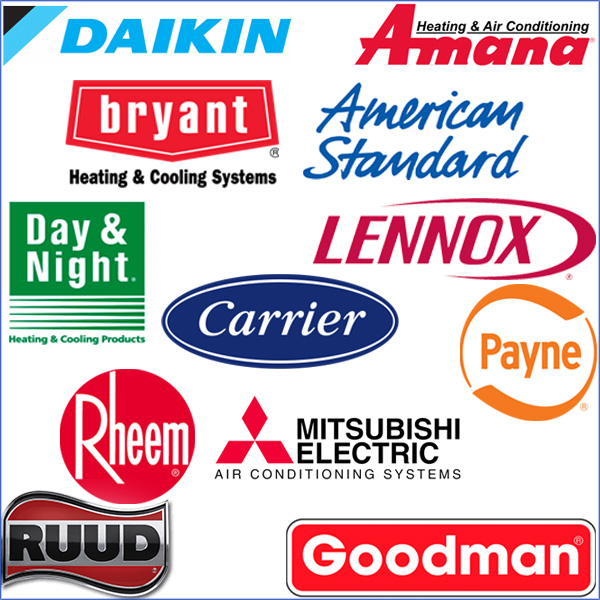 brands we partner with
HVAC Los Angeles – Installing & Serving All Major Brands
At RLD, we cater to different brands and models of HVAC systems, heaters, and other products. SO if your HVAC system belongs to brands like:
Mitsubishi
Day & Night
Lennox
Carrier
Amana
Goodman
Rheem
Bryant
Daikin
RUUD
American Standard
why you should trust rld hvac
HVAC Services Nearby Los Angeles
If you see it from a customer's viewpoint, this is a general yet fundamental question.
There are plenty of companies that provide heating and air conditioning services, So what's so different and unique about us?
Well, if we say that RLD is the best-in-class company in Los Angeles, it won't do justice to your question.
So here we are with the list of benefits that you can get at RLD:
We are value-driven: The fundamental values are an essential aspect of every company. That's why we at RLD stick to our values. We base our work on the honesty, accountability, customer service, hard work, team spirit and integrity.
Customer-centric: At RLD, we treat our customers like family and ensure their needs are taken care of. We ensure that they are delighted with our services. Not just this, we also advise them on what can be a good choice for them.
Best in class service: Our service technicians are industry experts having years of experience. They are certified, background checked, drug tested, uniform, and polite. You won't regret about service.
Affordable pricing: We have flexible and transparent pricing. We also offer various financing options and offers on different products and services.
On-time services: We provide instant services as our vehicles are always stocked. We provide on-spot and timely services because time tide and your comfort should wait for none.
24/7 and helpful customer support: We care for customers, so we want their grievances to be addressed as soon as possible. That's why at RLD, we have 24/7 customer support, you can call our service technicians, and they will fix your problems.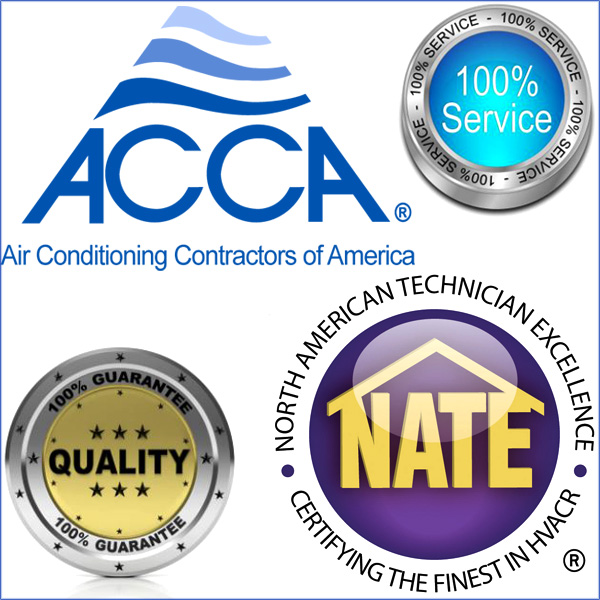 HVAC Los Angeles Testimonials – Why Us?
SEE WHAT OUR FRIENDS HAVE TO SAY
"Since I experienced a horrible service from the previous vendor, I was quite dicey about getting a new unit installed, but I knew I had to get it done sooner or later. After scrolling up and down, I came across RLD. I started to read the ratings and reviews, which brought me a certain confidence level. Even though I wasn't completely sure, I still wanted to give this company a shot. I would be sincere, but I knew I had made the right decision when seeing the crew. They were polite and professional, they showed up on time and the main thing, they did a great great job. Thank you for the services, RLD. I am more than satisfied and would 100% recommend my family and friends"
– Garry P., High School Teacher
"I called them the first time some years ago to inspect why my heater wasn't working well, and I paid them to fix it, but it didn't fix the problem, but that wasn't their fault. I'm writing this letter after so many years because I am overwhelmed by the values this company holds. The company followed up the next day again to fix it up, and the cycle went on for one more day until they completely fixed it, but the best part is that they did this all without any additional cost or charge. And the staff members are so considerate, polite and helpful. From the next time, I'm not going anywhere else when it comes to HVAC-related issues."
– Yolanda M., Family Physician
My experience with this company was a good one, and all I can say about them is that they are quick, professional, and very, very efficient. You will get a prompt response and can easily schedule an appointment even if they are fully booked. I made a booking, and they gave me an appointment for the very next day. I was so happy about that. Joe was the person behind the sales contact, and he was highly professional and soft-spoken. He gave us knowledge about various financing options. Then the installation guys arrived the next day and fixed the issue. They were quick and did a great job. I would personally recommend these guys. RLD keep up the excellent work.
– Amy N., Restaurant Manager
This is the first-ever review I'm writing because I feel these guys are doing an amazing job and more people need to know about them.
So it happened to like, one night my air conditioner ran out, and I started to get drenched in sweat. I called these guys for help, but the slots were booked for the next four days. I got restless as the temperatures were soaring here. Thanks to the guy who patiently listened to all my rants. He was sympathetic towards me but said that the technicians were booked! After some time, Larry called and said they had a slot open for the same day. The guys arrived later in the evening, and what seemed to be a big issue was fixed in 5 minutes.
Great job, guys, not just the work, but for showing kindness. Would recommend 10/10."
-Steve M., Retail
Great work, guys!. Superb communication and knowledge of HVAC. Inspected and fixed my 15-year-old heater in a few minutes. The technicians arrived with their vehicles stocked with the necessary tools and equipment. Also, the service is quick, and the charges are minimal. Highly recommended
– Maria P., Social Media Manager
Working with Larry, Sam, and Robert, and the crew was a blast. I informed them that I had a packed schedule and could only spare an hour. The Guys co-operated and carried out the installation process real quick. Tim ensured they planned everything, and Perry kept me updated about every step. The team was extremely respectful and cooperative and did a wonderful job. Keep it up, guys!
-Victoria B., Attorney
RLD and its services – HVAC Los Angeles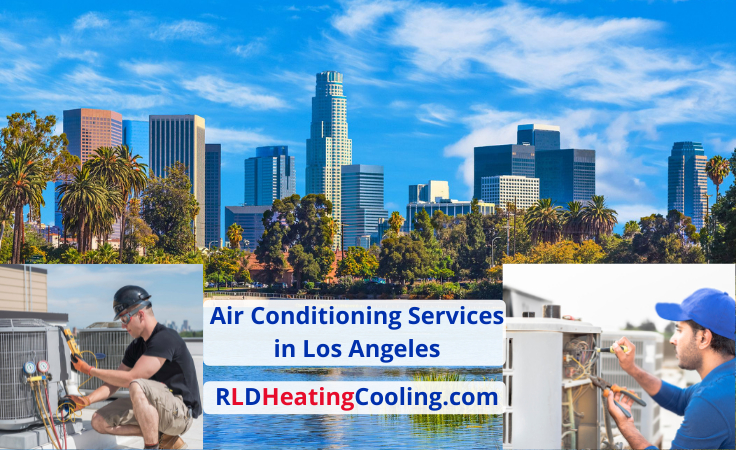 RLD heating and cooling understand you and your comfort.
We all know how problematic it gets when the blower or the air conditioner stops working.
To save you from such uncomfortable situations, our specialists are ready 24/7.
Be it HVAC installation, repair, replacement or maintenance, you can always rely on RLD.
Air Conditioning services in Los Angeles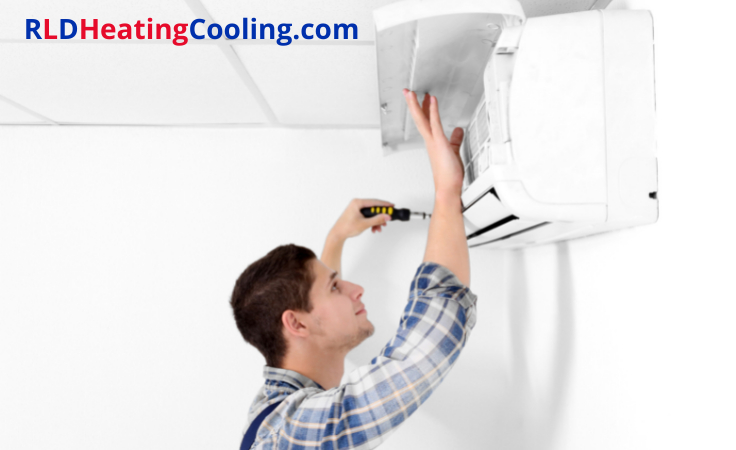 Be it a unit installation, emergency replacement, routine maintenance services or repair services, our technicians are always there to help you out.
We belong to the group of one of the best HVAC companies nearby Los Angeles, CA. We use the latest tools and technologies and stay updated about the changes in the industry.
AC Repair
Air Conditioner Repair is one of our main specialties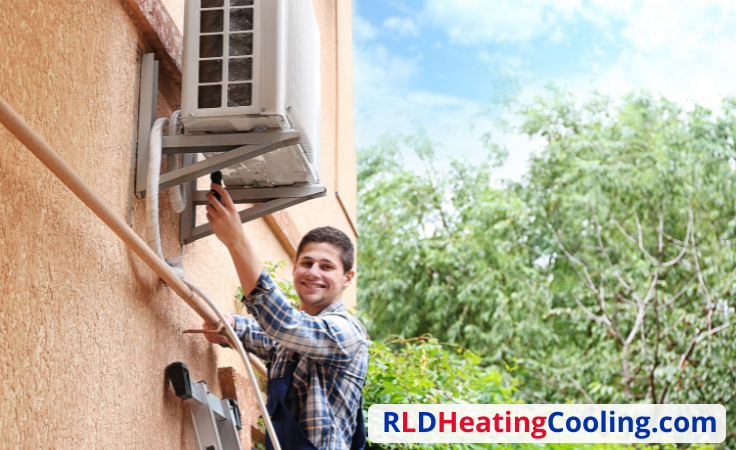 RLD heating and cooling cater to all major AC brands and models. We have a professional team to cater to your "HVAC repair near me" problems, and the team can fix problems like:
Poor ductwork.
Faulty thermostats or blowers.
Leaking refrigerants.
Condenser coils.
Power supply breakdowns.
Blocked drainage.
and many more
Our service technicians will assess the issue and hand over the estimate.
AC Installation and replacement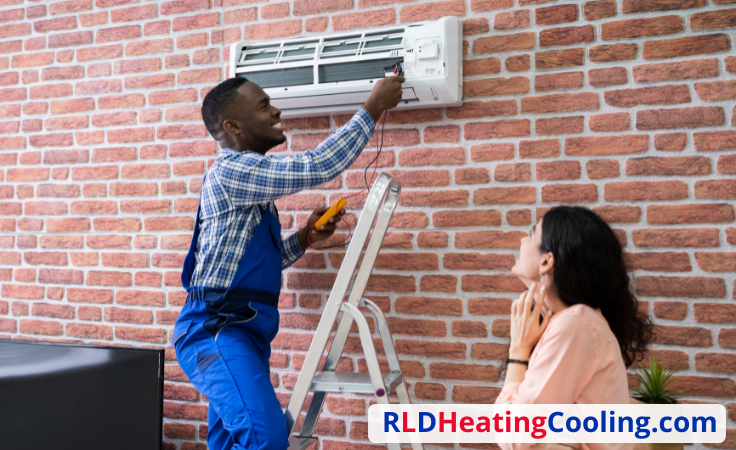 Air Conditioning installation isn't just about choosing a suitable model or unit; you also need to ensure that it is installed correctly.
And to do that job perfectly, you need the help of a professional.
We install all ACs like mini split air conditioner installation, window ac installation etc.
So, RLD is your messiah in disguise! Not just installation, you can also rely on us for unit replacement services.
AC Maintenance
To achieve energy efficiency and keep your AC unit in its peak condition, you have to get it maintained every once in a while. You should not underestimate the ultimate importance of ac maintenance services. It will save you lots of money in the long run.
The reason is- Even a minor issue can create malfunctions if not given timely attention.
For AC tune-ups, book an appointment now!
Heating services in Los Angeles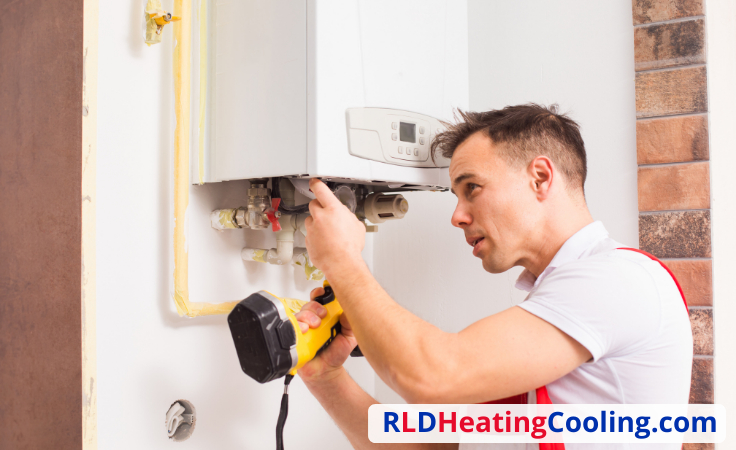 We provide various heating services Los Angeles for heat pumps and furnace services like installation, inspection, maintenance, repair etc. Contact our HVAC technicians to get complete information.
Heating repair.
We provide heating repair for all types of heaters or heat pump models.
Here are some signs you should look for while going for a heater repair:
Insufficient airflow.
Heater is making weird and loud noises.
Your heater switches on and off frequently.
Heating installation and replacement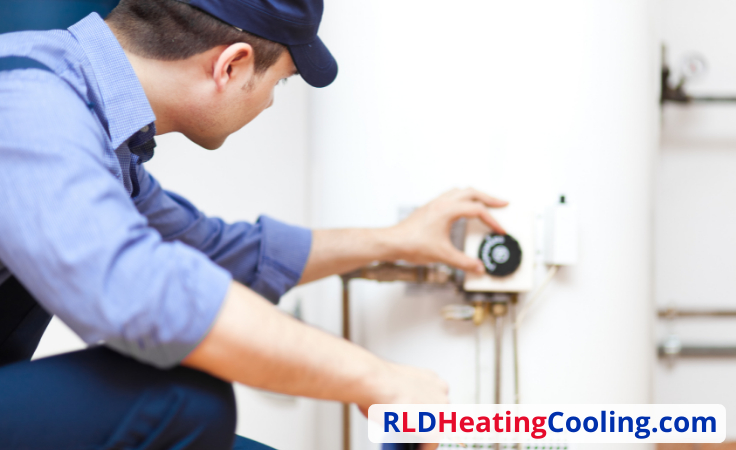 Before getting into heating installations and replacements, you should talk to an HVAC expert.
We will suggest you a new model that's suited for you based on your:
Budget.
Preferences
Capacity
Ductwork
HVAC Setup etc.
Once the model is fixed, we will ensure it is correctly installed.
Heating maintenance
Regular heating maintenance service is the key to perfectly functioning heating pumps or furnaces.
If you have a heater installed in your house, we highly recommend you go for regular maintenance at least once every year.
The maintenance will not only keep your system in shape but will also increase its shelf life.
Heat Pumps Services Nearby Los Angeles
If your air conditioner unit or the whole HVAC system is old or giving you trouble, we recommend learning about our Heat Pump services. We provide Heat Pump installations and replacements as well as repairs and maintenance.
Air Duct Services in Los Angeles
Ductwork is vents that ensure the free flow of warm and cool air throughout your house.
If your house doesn't have proper ductwork, your HVAC might have to put extra effort into heating or cooling your space.
And when your system is putting extra effort, it takes a toll on the energy usage.
So might end up paying heavy utility bills.
But worry not! We are there to help you out.
Duct cleaning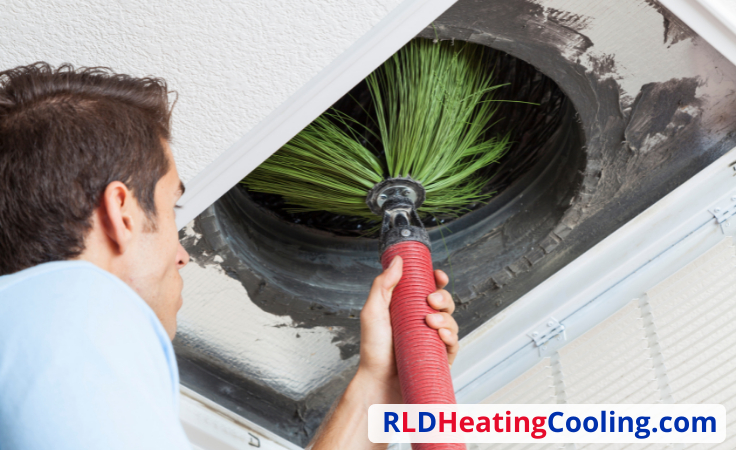 You should clean your ductwork regularly to let the air flow freely.
If the vents are covered in dust or debris, the efficiency of ac unit will drop down to a considerable extent.
So, safeguard your ductwork's health by routinely cleaning the air vents.
Duct repair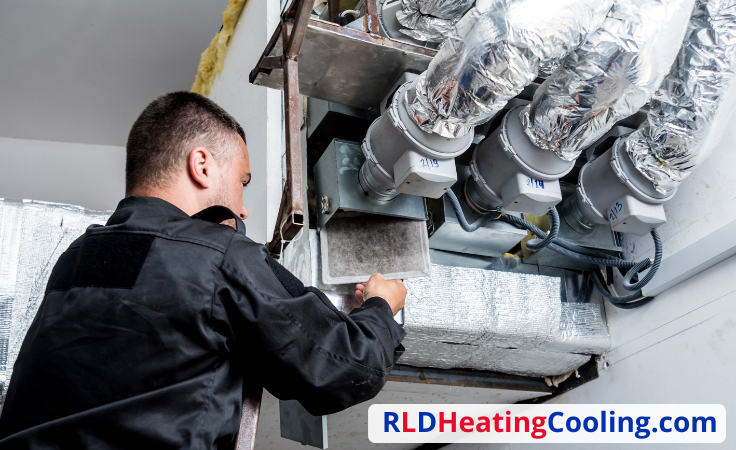 Thinking or repairing your ductwork? Well, better consult the expert first.
RLD cooling and heating offer straightforward consultation, in which we will let you know:
The areas in which the ductwork needs repairs.
Which will be better for you- repair or replacement.
The estimated cost.
Duct installation and replacement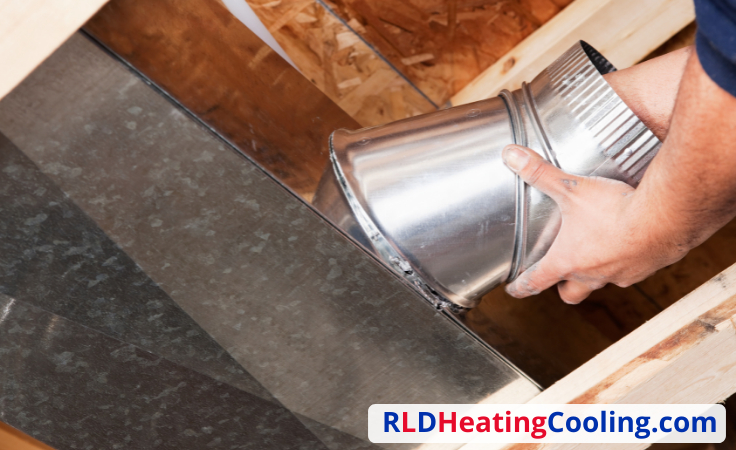 Your ductwork needs to be installed properly to function perfectly.
If not installed correctly, it might work the opposite way.
That's why our technicians are there for you!
We can install, repair, replace and even design the ductwork at the best industry standard.
Thermostats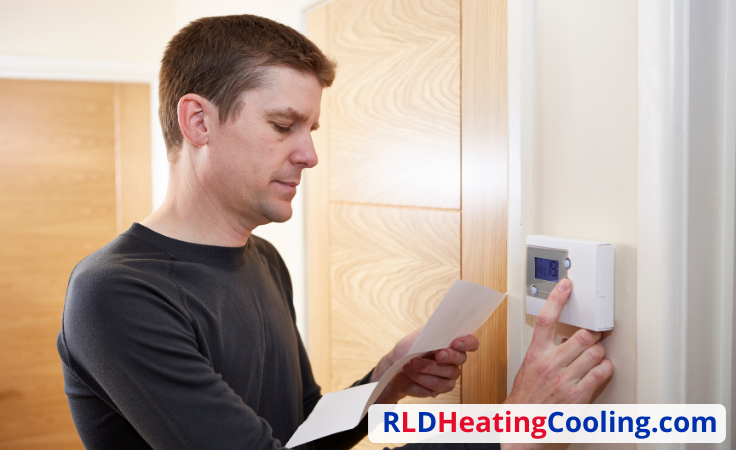 Thermostats have various features that improve the efficiency of your HVAC unit, especially the digital ones.
The latest thermostats are built with technologies that can monitor and track data. These thermostats can also monitor your energy usage and calculate the perfect time to heat or cool your house.
Most thermostats these days are wireless or are operated through an app. Thermostats are an excellent option to keep your house at the right temperature while saving energy.
Want to install a one? Contact RLD and book an appointment.
Indoor Air Quality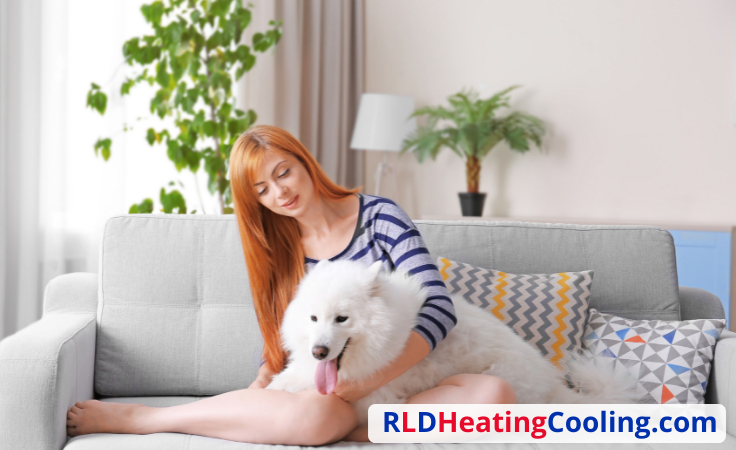 If you don't know, We must make you aware that the indoor air is often more polluted than the outdoor ones.
The reason is- We use a lot of chemical-laden perfumes or sprays that remain trapped inside the house, contaminating the air quality of your house.
And poor air quality means poor health.
Fortunately, RLD offers air quality services to keep you and your family safe from these underlying dangers.
Commercial services
HVAC has become a part of our life, and we spend most of our day in the offices.
So we need and deserve a comfortable place to work freely and efficiently.
RLD heating and cooling are there to make your work time comfortable.
We provide commercial HVAC services like installation, maintenance, repair, replacement of all the top brands in Los Angeles.
Serving locations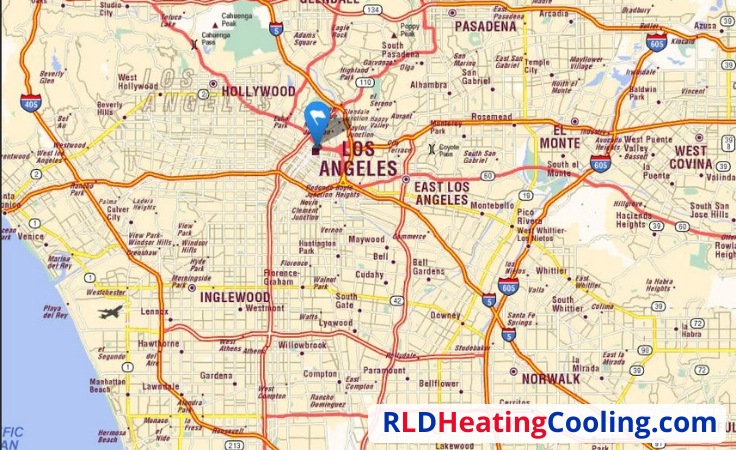 Apart from Los Angeles, we cater to different locations, from San Bernardino to Ventura County. We cater to all San Fernando Valley from Van Nuys, Encino, Tarzana, Woodland Hills, Sherman Oaks, Canoga Park. We serve Calabasas, Thousand Oaks, Simi Valley, and Santa Clarita. Also, we do lots of work in Oxnard and Riverside.
FAQs
Here are some of the questions people generally ask:
How much is a new HVAC system in California?
HVAC systems are an expensive affair in California plus the installation charges are also huge.
The average cost of an HVAC goes around $3000 just for the unit itself.
And if you count the installation charges, the total would be around $6000 because the installation costs you as much as the unit.
However, there might be several factors that can influence these approximate averages.
Is HVAC required in California?
HVAC systems are complex in design as they have multiple functionalities.
Therefore, it is required to be licensed to carry out or perform cooling, heating, and refrigeration work in California.
But there's a catch! You need a license only if the value of your work exceeds more than $500 in labor and materials.
So if you stand above that limit, you need the HVAC license. Also, the HVAC trade license acts as proof of your skill and experience.
My Air conditioning system is over ten years old and runs out. Can I get it repaired?
Though your HVAC system is still working well, you still have the option to recover your investment by investing in a new air conditioning system in as soon as three years.
But that doesn't mean you have to necessarily replace the whole system at once.
If you feel like some parts of your AC unit are not working well, you can just get them replaced instead of spending dollars on repairs.
The reason being- Furnaces, refrigerants and heaters are a lot more advanced than they were five years ago, so replacing them would be a better investment rather than repairing them.
What are some signs that my heating and air conditioning system might need repairs?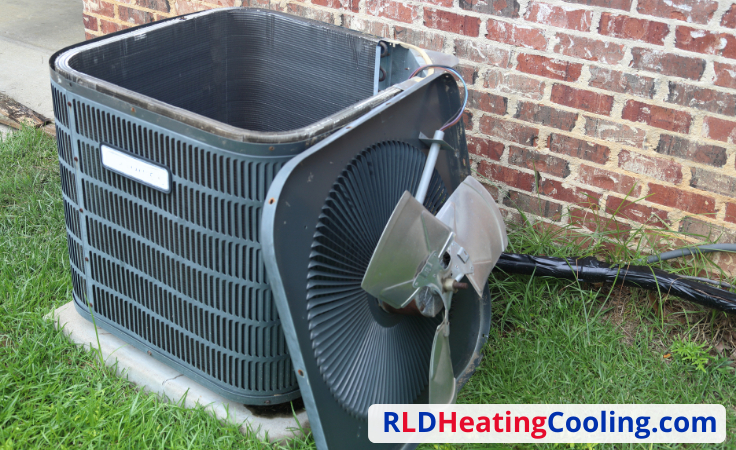 Replacement of an HVAC unit is a good option if you're thinking from an investment perspective because you get better efficiency by spending just a little more.
But, replacement isn't always the best option.
Why so? The reason is- Sometimes your ac unit might just need a minor repair, and that might not even cost you much.
So if your air conditioner is:
Leaking.
Not cooling enough.
Turning on and off.
Consuming excessive energy.
Making weird noises.
You can just simply opt for repair.
How can I find if I am spending too much on my heating and air conditioning system?
Keep a check on your electricity bills.
Comparing it with your previous bills won't be a great option as the weather is not the same every month.
Instead, just divide the energy bill by the square foot of your house space, but spare the garages or basements as your HVAC won't be working there.
This way, you can calculate your spending on every square foot.
For comparison purposes, ask your energy provider of that particular region about the cost per foot, and you can calculate if you are spending extra.
How can I protect my HVAC system from needing repairs?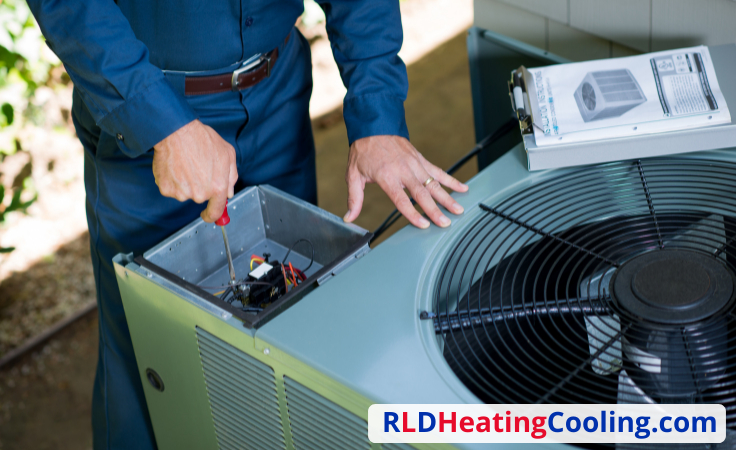 You can not do anything that guarantees that your HVAC will never need repairs, but there are several ways to ensure that it doesn't happen frequently.
And the hacks are:
Clean or change the air filters every 3-6 months.
Keep the outside unit in a safe and secluded space.
Keep the vents clean and unblocked.
Is there a fee for a repair service visit?
Yes. You must expect an inspection fee to cover the technician's visit cost. Currently, it $95 Service fee, however, it will be waived we we do work.
The technician will diagnose your HVAC and recommend you the options you can avail of, including repair or even replacement of your unit.
If you decide to replace the unit, the inspection fee will be credited towards your replacement purchase.
Do you repair all brands and models of heating and cooling systems?
Yes. RLD heating and cooling services will take care of your heating and cooling systems no matter which model or brand it belongs to. We work with multiple brands (the main braids are listed above. Also, we are authorized dealers of Day & Night and Mitsubishi HVAC systems
Our HVAC technicians provide quality service. Be it your heater, furnace, AC, heat pump, boiler anything; we are there to help you out.
Our Address is
RLD Heating Cooling
8040 Deeting Ave #5
Canoga Park CA 91304
Opening hours
Monday 8 am – 8 pm
Tuesday 8 am – 8 pm
Wednesday 8 am – 8 pm
Thursday 8 am – 8 pm
Friday 8 am – 8 pm
Saturday 8 am – 8 pm
Sunday 9 am – 5 pm
Latest From Our Blog