Duct sealing in Los Angeles is a large part of our ductwork services along with duct replacement & installation.
Before we dive deep into duct seals, we must have clarity about what we do.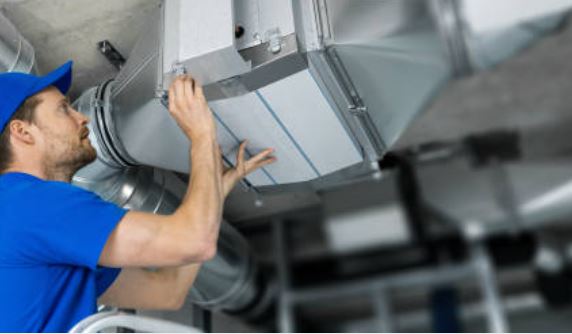 call 310-926-6368
Contact 24/7 our scheduling department today
So, What is ductwork?
The ductwork is the system that transfers the hot and cold air from your air conditioning system, furnace, boiler, or heat pump to your entire house. The performance of your HVAC depends mainly on the air moving freely, unobstructed, and free of any air leakage throughout your house.
To prevent such air leakages from stealing the thunder of your HVAC system, you need duct sealing. As the name suggests, duct sealing seals the entire length of your ducts so that the holes and cracks on the ducts are covered. Ductwork is a part of air conditioning services in general and ac repairs in particular. Your air ducts must be in perfect shape before ac or heating installation.
Leaks in your systems can account for a significant loss in money and energy, especially if you own larger systems like commercial buildings. When the conditioned air is lost to leaks, you lose the energy and the air and a lot of money. You have to spend extra money on conditioned air to make up for the air lost to leakages. Leaking ducts means paying double the money you were supposed to pay for cooling and heating your space.
Apart from that, duct leaks can also lead to poor indoor air quality.
Ductwork systems are a web of lengthy and complex systems. At times, you have your ductwork installed on locations that are difficult to access and are also prone to cracks and holes. These cracks and gaps cause the air to leak out of the ducts.
Duct sealing will ensure that all sections and parts of the ducts are fitted together correctly, and there are no openings and loose sections that allow the conditioned air to escape.
What is duct sealing?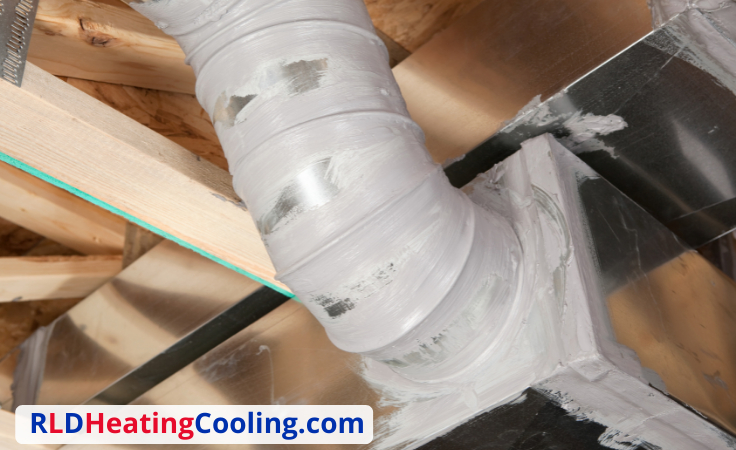 Suppose your ducts are full of cracks, holes and poor connections. They will compromise the heating and cooling functions, leading to higher electricity usage, utility bills and wear & tear of the heating and cooling systems.
With duct sealing services, you can address and remove all these problems.
But how do you do it?
Well! Thoroughly inspect your ducts to find out all the problems lying inside them. Look at rodents and mouses and find other signs related to their presence. Sometimes rodents get into your ductwork and chew through the ducts, so the leakages are evident.
We suggest you go for an annual duct cleaning service, as you will notice the leaks sooner, this will help you address the problem on time, and you can fix the leaks with a duct sealant.
If your ducts have just a few leaks, you can seal them up all by yourself.
Another essential thing to learn here is- What is a duct seal made of?
So, The duct seal is made of unique compounds that fill the cracks and holes in the ductwork. You may often want to seal the duct using duct tape. However, the duct tapes are often not as efficient as a duct seal. The reason is- The tape loses its adhesive, and you end up in a bigger mess.
Therefore, it is essential to use quality duct sealing compounds to correctly seal the gaps. Begin using a silicon-based sealant, which you can easily apply with a mastic gun.
But, you must wear gloves before dealing with a silicone sealant. You can also cover the sealant with a fabric mesh to make the joints more flexible. Then cover the sealant with tin tape or a grande construction tape. Even though the tape falls, the sealant will never fall.
Do you need duct sealing air leaks?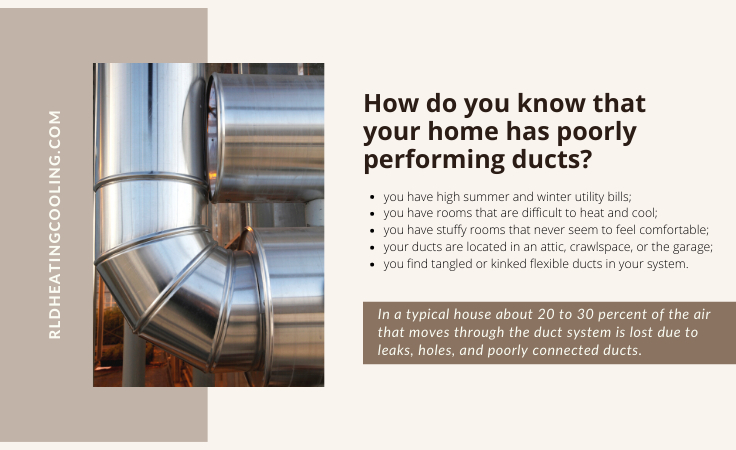 Sealing your home's air duct system comes with many advantages, like saving you money and even improving the air quality of your house.
The process involves stuffing a specialized tool into the duct network and applying a thick and even coating of a sealing product over the entire length of your ducts.
When the coating dries, it becomes like a hard shell that seals all the cracks and gaps in the ductwork. While this coating is excellent for leaks, it also saves your ducts against other hazards like mold, mildew, bacteria etc.
Here are some more advantages of sealing your ducts:
Why should you seal your air ducts?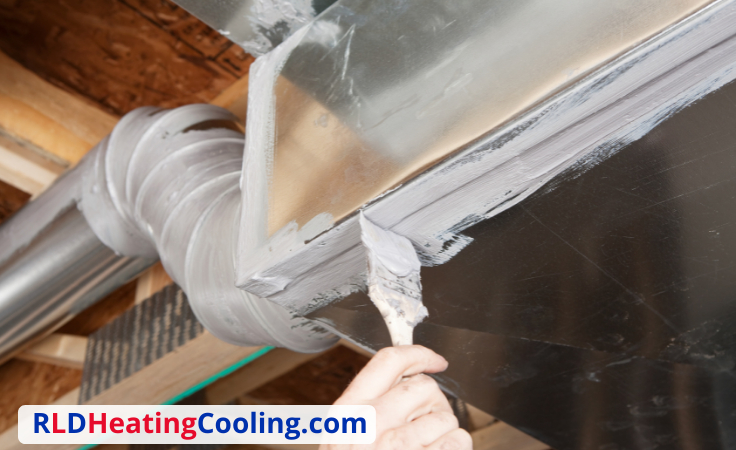 Even heating and cooling: Your room is evenly heated and cooled when the ducts are properly sealed. Sealing your ducts means that the air is evenly spread to all areas of your house, and there are no leakages.
No more sneezing: Are you suffering from indoor allergies? It happens because of the dirt and contaminants, many of which are present in the air in your ducts. Sealing the ducts prevents these contaminants from accumulating there and keeps them out of the air in your home.
Money in your pocket: When the air doesn't leak out of your HVAC systems, it can efficiently cool and heat your home. An efficient system accounts for substantial energy savings because you don't have to run it frequently.
Increased duct lifespan: A good duct sealing service can enhance the shelf life of your ducts by decades. Therefore, you won't have to invest in ducts for an extended period.
Signs of improperly sealed ductwork
Your home's air ducts are like the circulatory system of your house.
It consists of supply lines that deliver heated and cooled air to your room and returns the normal air to your system to be conditioned.
Leaks in the ductwork can disrupt the free flow of air and even cause air loss in your system.
Improper sealing reduces energy efficiency and even degrades the lifespan of your AC, so it is essential to acknowledge the signs beforehand.
Hot and cool spots
Improper duct sealing means inconsistent temperature for different rooms. Some rooms are hot and comfortable while some are cold as ice. However, it points towards an airflow issue that might have been because of leaks in the ducts.
Rising energy bills
Energy costs swing every year. However, if you notice an unusual spike in your monthly bills, it might be because of a hidden leak in your duct system. It gets difficult to maintain the set temperature if the system keeps losing air. Therefore, you must keep a check on your electricity bills.
Dustier environment
You cannot stop the dust from entering your house, but you can always prevent it from accumulating in your house. So if you notice dust accumulating at a higher degree, duct leaks can be a potential cause. Your HVAC filters efficiently catch dust. However, the leak in the ducts can go beyond the filter and allow the dust to accumulate, also spreading it across your entire house through vents.
Ductwork not well insulated
Do you know what a lack of insulation does? It causes condensation. The moisture further causes dampness leading to corrosion.
Corrosion causes the formation of small holes. The persistent moisture leads to mold and mildew growth in the environment while also emitting a muddy smell in your house.
The high cost of leaking ducts
Even a minute crack or hole in your ductwork can cost you more than you realize. Improper duct sealing can reduce your heating cooling system's overall performance and comfort while also pushing up the monthly utility bills.
Leaking ducts can cause the following problems:
Up to 25-40 percent loss in the heating-cooling function.
Drop the comfort in your home, feeling stuffier.
Irregular room temperature.
Decrease in airflow and circulation.
Degraded indoor air quality.
Wear and tear your HVAC system.
A report suggests that 95% of the households with HVAC have leaking ducts, so if you're in this category, you are paying for wasted air.
Benefits of duct sealing

Here are some of the benefits of duct sealing:
Duct sealing benefits #1: Comfort
Insulating and sealing your ducts can help enhance your comfort levels to a large extent, like the rooms that are too cold in winters and too hot in summers.
Duct sealing benefits #2: Indoor air quality
Sealing your air ducts can improve your air quality by reducing the accumulation of specks of dust and pollutants from entering the ducts and circulating throughout your house. Dust and even damp smells from the ducts can heighten your allergy and asthma problems.
Duct sealing benefits #3: Safety
Gas appliances like water heaters, furnaces, blowers and cloth dryers release combustion gases like carbon monoxide through their ventilation systems. When there are leaks and holes in your duct system, the heating-cooling process takes a backward turn. Harmful gases are drawn back into the system and spread to your house instead of being expelled out of your house. Sealing the leaks can reduce this risk.
Duct sealing benefits #4: Money saving
Leaky ducts can bring down the efficiency of your system by 20% or maybe more. Sealing and insulating your ducts can increase efficiency, lower your energy cost and often pay for itself when it comes to energy savings.
Duct sealing benefits #5: Environmental protection
The energy used to run these electrical appliances often comes from burning fossil fuels at the power plants. This usage of fossils can contribute to acid rain, smog and climate change. Keeping it simple, the less energy we use, the less pollution we generate. When you seal your ducts, you stop the energy wastage and unnecessary pollution.
Duct sealing benefits #6: Peace of mind
By sealing your ducts, you reduce the amount of energy used. Therefore, you can be at peace that you did the right thing for yourself, your family and the planet.
Duct sealing benefits #7: Efficient operation
When you seal your ducts, you ensure that your heating and cooling system operates at its peak performance. Studies show that you could save up to 40% or more on energy costs when your ducts are sealed.
With duct sealing, you will notice a positive change in the air quality, essential for your health.
Simple steps to improve duct performance at home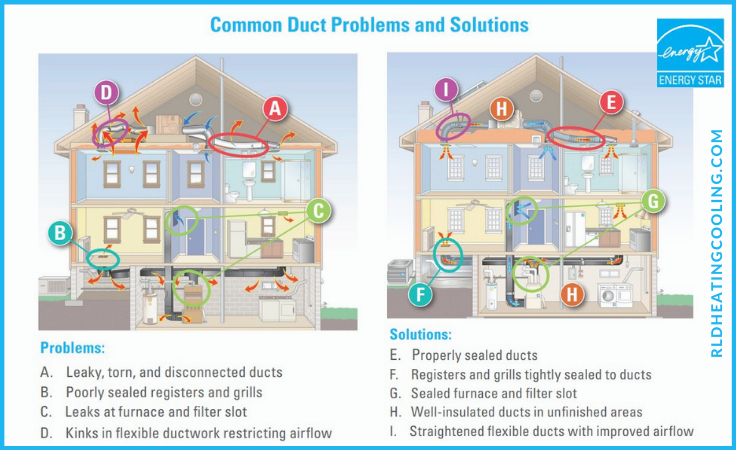 Ducts are often fitted on walls, attics or ceilings or even on the crawlspaces and basements and can be extremely difficult to repair. However, you can always do some things to improve to enhance your duct performance.
Here is a DIY approach to solving your duct related problems at home:
First, scrutinize the ducts and ask yourself questions like- Are there any holes or cracks in the ducts? Are the connections at the registers and vents nicely sealed where they open at your house? Are the flex ducts straight, or are just slightly curved and not ripped, squashed, torn or disconnected?
Seal the holes and gaps you can access with the help of a mastic sealant or a foil or metal-backed tape.
Wrap the ducts that pass through unconditioned spaces like attics, crawlspaces, basements or garages and insulate them with ducts to prevent them from getting hot or cold.
After you're done insulating and sealing the ducts, call a professional to see that the system is working correctly and the ducts are balanced. We at RLD services provide all kinds of ductwork services that you can avail of at any time, and we'd be more than happy to help your out!
Our air duct sealing process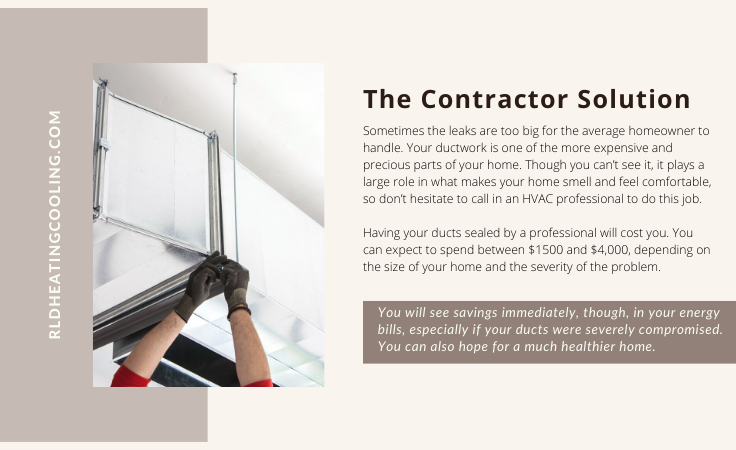 Our duct sealing process is a comprehensive method that looks after every inch of your system's ductwork. Here is what it involves:
We insulate your ductwork by sealing all the vents and closing access to different parts of your HVAC system.
Leak detection: We connect the aeroseal device to your air ducts to check the airflow and inspect any leaks.
It is a waste-free and effective process that involves injecting a tiny sealant that sticks to every leak and forms a seal. After applying the sealant, we monitor your system's performance, and you can see the improvements instantly.
We review the work done and assess that every leak has been sealed.
Why choose us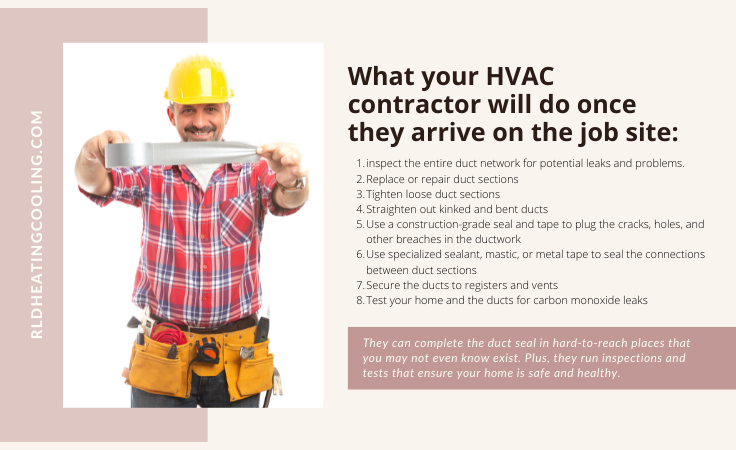 We offer comprehensive and professional duct sealing services in Los Angeles and nearby areas. Using the advanced techniques and top-notch products, we can:
Efficiently seal your home's ductwork.
Improve the comfort of your house.
Help you save money every month.
Reduce energy losses.
Your heating and cooling system won't work so hard to keep yourself and your family comfortable; you will experience more minor issues, breakdowns, long life and a better working system.
If you are looking for further details about our duct sealing services or want to book an appointment with our team, do contact us. We will address all your queries and help you find the perfect and reasonable solutions to all your duct-related problems.
FAQs
Here are some of the questions people usually ask:
Duct sealing FAQ #1: Do HVAC ducts need to be sealed?
Yes, The duct system needs to be sealed because it might lead to leaking air here and there. Duct sealing is an essential task, and it needs to be done on the entire length of the ductwork. Air leaks in the ductwork system can cause a loss in energy and money, especially in larger systems in commercial buildings.
Duct sealing FAQ #2: What is HVAC duct sealing?
A duct seal is meant to seal the ducts of your HVAC system to fill the gaps, cracks and holes in it.
It completely seals the outside of your home near the electrical wiring and the other small holes and cracks caused during the installation process. The leak size determines if you need to combine your liquid mastic with another product like the fiberglass mesh tape. If the gap or crack is more significant than 1/4 of an inch, you should opt for that combination.
Duct sealing FAQ #3: Is duct sealing worth it?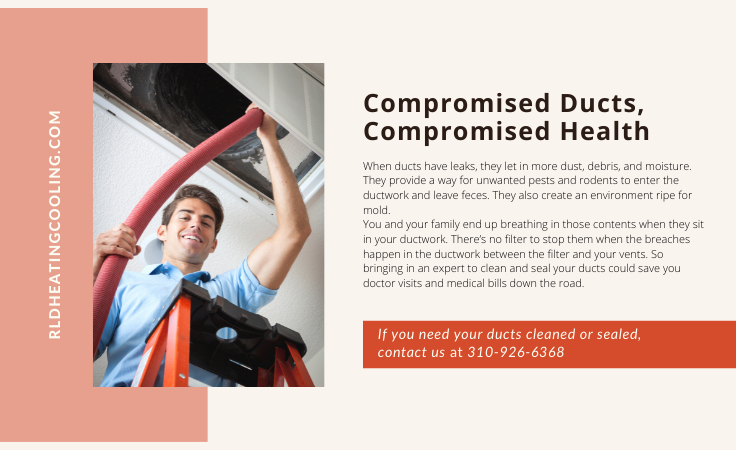 You can't underestimate the importance of HVAC duct sealing at any cost. Having your HVAC ductwork tested and adequately sealed is a blessing in disguise as it improves your home and air quality, plus gives you the highest paybacks like less dust and dirt in the air and on the floors and furniture of your house.
According to the Environmental Protection Agency, leaky ductwork can bring down the efficiency of your HVAC system by up to 20%. Also, many studies have claimed that leaky ductwork can raise your heating cooling costs by 15- 20%. However, it can even go up to 30%.
Duct sealing FAQ #4: How do you seal gaps in HVAC ducts?
When sealing the air ducts (1), you can use a mastic sealant to seal the cracks and crevices like a pro.
On the contrary, you can go for aluminum foil tape if you prefer using duct tape. It can help you seal the ducts like anything.
If you are looking for a simple sealing service that can be carried out by a mastic sealant or an aluminum foil tape, you can easily do it yourself. However, if you are looking for more services than simple sealing, we advise you to hire a professional duct sealing service.
Why Us? SEE WHAT OUR FRIENDS HAVE TO SAY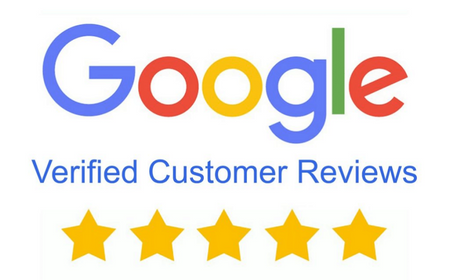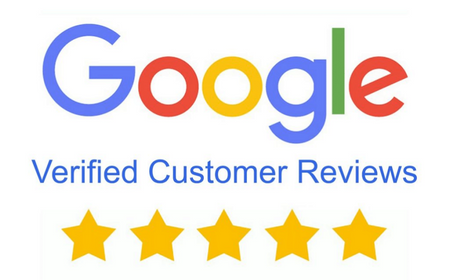 My AC wasn't cooling correctly for a few days, and it was hot outside. So we decided to go for servicing of our AC. After researching a bit, we found out about RLD services. At first, I was skeptical about calling them, so I read all the reviews. After reading them, I was confident that I would approach them. We got an appointment for next week (which is quite acceptable because of the peak season). They arrived and told us that the problem was with ducts. They inspected and found numerous leaks in the ducts. So they went back to bring the team, and it took them an entire day to seal the ducts. I am thrilled with the service. Kudos to RLD services.
– George H.
My husband is allergic to dust, and in the last few days, his allergies aggravated. After assessing the situation, we found that the problem was with the air quality of our house. Our friend gave us RLD services' contact details. So we contacted the company, and the person behind the call was lovely. He asked a few questions regarding my problems and scheduled a visit for Thursday. The entire team arrived on time and sealed the ducts because the problem lay in those leaky ducts. They solved my problem so quickly and were kind and friendly. Lovely work, RLD
– Melania T.
Excellent services, fair prices, prompt facilities. Had some duct-related problems, and they solved it all in no time. Outstanding job, RLD services; I will definitely call you guys in the future. 10/10.
– Anthony J.
Out-of-the-world services and how they treat their customers is a cherry on the cake. RLD services, honestly, you have won my heart. Highly highly recommended, guys.
– Chris U.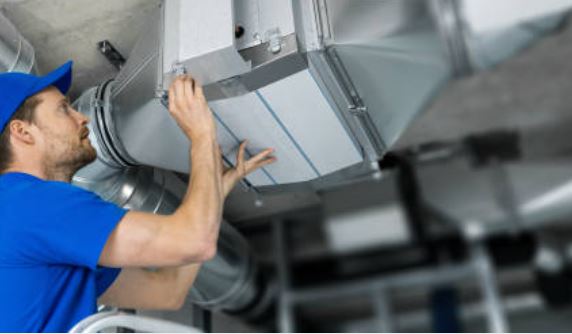 call 310-926-6368
Contact 24/7 our scheduling department today to make an appointment.
Our Address
RLD Heating Cooling
8040 Deering Ave #5, Canoga Park, 91304
Working hours

Monday 8 am – 8 pm
Tuesday 8 am – 8 pm
Wednesday 8 am – 8 pm
Thursday 8 am – 8 pm
Friday 8 am – 8 pm
Saturday 8 am – 8 pm
Sunday 9 am – 5 pm