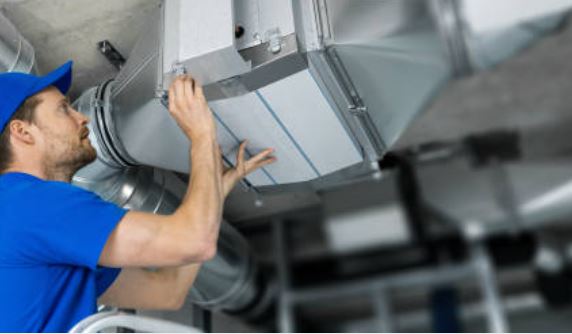 call 310-926-6368
Contact 24/7 our scheduling department today to make an appointment.
AC Installation Los Angeles, one of our main Air Conditioning Services, get your air conditioner installed effortlessly!
As you know, how are summers in California? Just hot and unbearable.
The daytime in Southern California is all about persistent heat blows and the evenings are no better.
Such temperature patterns demand a well-functioning ac system so that you and your family can enjoy your home time in peace.
AC installation is a lot more than a simple purchase.
Let's understand in detail about it!
Air Conditioning Installation and replacement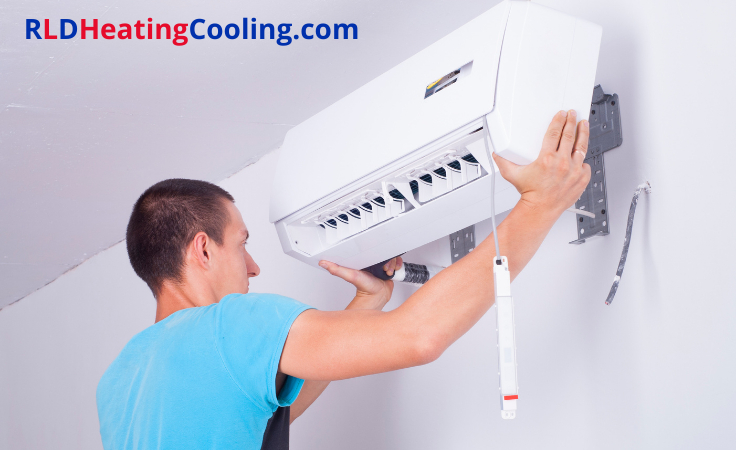 Tired of your AC system making those weird noises?
We are here to help you out!
RLD heating & cooling services are licensed HVAC contractors operating in Los Angeles and Ventura counties that provide high-quality HVAC services at an affordable price. We provide the full range of services such as AC installation & replacement, AC Repair, AC Maintenance, Ductless AC, and other HVAC services.
We have been operating at various parts of California like. So if you google "HVAC near me" you will find us at
Santa Clarita.
Los Angeles.
San Fernando Valley.
Simi Valley.
Canoga Park
Woodland Hills.
We help you select the right commercial and residential air conditioning systems for your house while ensuring that the installation process has been carried out nicely.
Because if the entire system is not installed correctly, it can create problems in the cooling functions and blowing cold air.
Besides the air conditioner install process, we also hold expertise in AC replacements, from split unit systems to package units and more complex central ac systems meant for commercial and industrial places.
When to choose AC Installation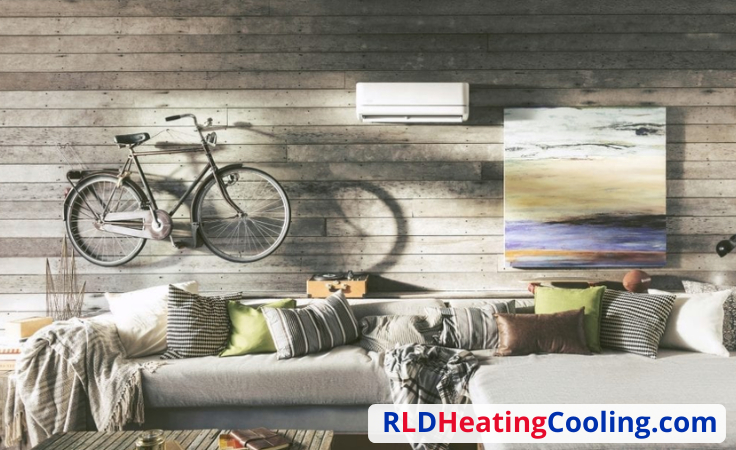 You know it's easy to tell when you need a new ac installation or air conditioning system after moving into a new house with no cooling system.
But the real trouble comes when you already have one in your house.
It is when you start to wait for your air conditioner to break down entirely before discarding it.
But it isn't always a great idea to do that!
Why? Because a failing system will take a toll on your comfort level and not forget the indoor air quality.
But worry not! We have made your job easier.
Here are a few signs that tell you when you need a new A-C installation:
AC installation Reason#1: You've had your system for longer than ten years
Air Conditioners over 10-15 years old pull more electricity than modern units.
It is because they lack efficiency.
Modern AC systems come with a Seasonal Energy Efficiency Ration (SEER) that determines the system's efficiency.
Higher the SEER ratio, the better the efficiency.
AC installation Reason#2: Your repairs are expensive.
The maintenance of your AC system depends upon how old or new it is.
If it has become older or over ten years, you will need to get it repaired or just go for its maintenance more often than if it is new.
The original parts of your central air conditioning unit become challenging to find, not just the maintenance.
And when you try to mix and match, it might cost you additional repairs.
So, we conclude that the older ones will cost you more.
AC installation Reason#3: Your home is no longer comfortable
Ac isn't cooling, no matter how low you set the temperature.
It is a big sign that system is either damaged or is too old to work.
That is when you need to get yourself a new AC rather than repairing the old one.
Because new AC systems are better, are removing:
Pollutants.
Dust.
Viruses.
Allergens from the air
Improved air quality means improved comfort, making way for better sleep and your overall home time.
Factors to consider for the installation of AC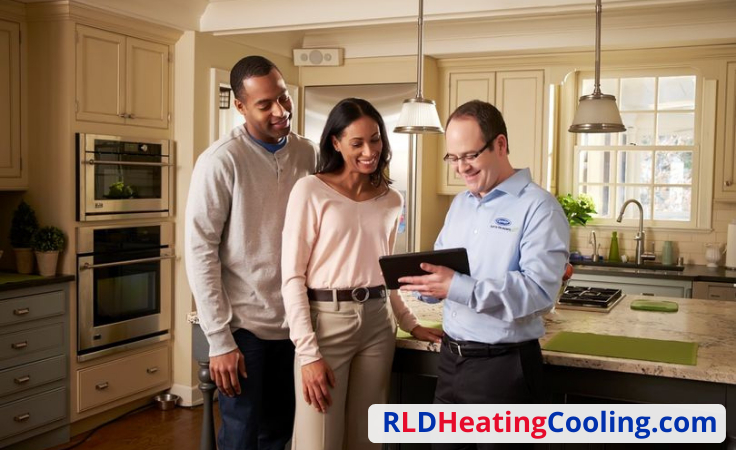 Here are some of the essential tips and factors you must consider before getting a new unit installed:
The Right Size
There are different types of ACs available today like:
Window Ac.
Split.
Portable ACs.
HVAC.
All you got to do is choose its size following your room space.
Proper installation and cooling will happen only when the size of the unit aligns with that of your room.
We know how problematic it gets, so here we mention some data regarding the right size for your room to make your job easy:
Up to 400 Sq. ft- 2 ton
About 250 Sq. ft- 1.5 ton
Equal to 200 Sq. ft- 1 ton
Up to 150 Sq. ft- 0.8 ton
Prevent heat
Make sure you place your AC away from all the gas ovens, stoves and other sources that might generate heat.
Also, there should be a 1-meter gap between the unit and the items, including:
Telephone lines.
Antenna.
TV cables.
Electrical wires.
Other home security devices.
This way, you can prevent any damage during installation.
Keep away from sunlight
Direct sunlight must not fall on the indoor unit or put extra pressure on it.
Make sure you install the unit in that part of your room away from sunlight.
Must have open spaces near the indoor unit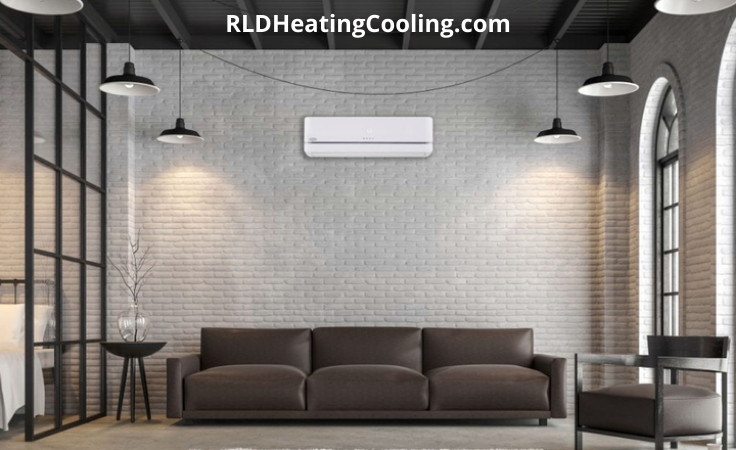 Make sure to keep at least 15 cm of free space around the top and sides of the unit.
So that the air can pass through smoothly.
Keep away from gas
Keep your Air conditioning system away from places that may have chances of gas leakage.
Oil mist or sulfur shouldn't be near the system.
Handle carefully
You must be careful while handling the components and accessories that come with the AC.
Just be a little extra careful with:
Electrical wiring.
Copper pipes.
Also, attach the water drainage securely to the indoor unit.
Determining the right AC Unit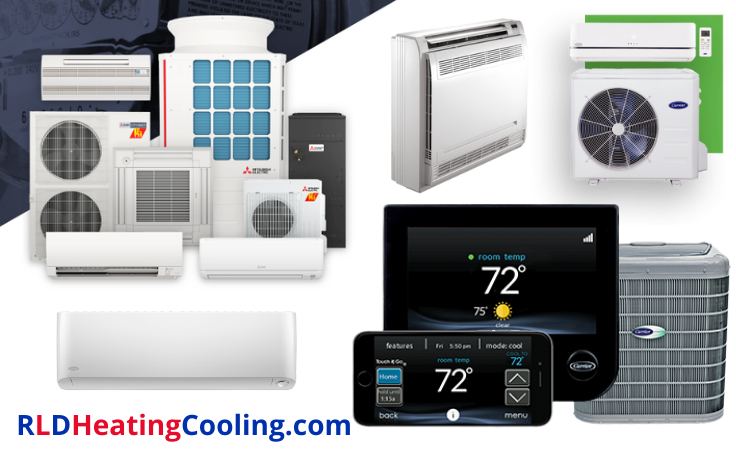 We talked about the different types of ACs above; let's talk about their benefits to have a clear picture of what suits you the best.
The most common types of systems include:
AC Installation Type #1: Ductless Mini -Split
You can install the ductwork in these units because it cools individual spaces.
It only cools the area where you use it, thereby saving cost and, of course, better efficiency.
AC Installation Type #2: Central Air Conditioning Units
These systems require ductwork to distribute cold air throughout your space.
Central air conditioning units have a life span of 10-15 years.
The benefits it gives you are:
Air filtration.
Dehumidification.
Better cooling.
AC Installation Type #3: Window Air Conditioning Units
Window units are portable ACs that can be easily installed on any window.
The best part is- You can use any electrical socket at your home as a power source.
It provides dehumidification and improves the air quality of your room.
AC Installation Type #4: Package/Rooftop Units
Packages/Rooftop units are mainly suites for flat roofs.
These units are connected to ductwork and thus save space.
Also, these units are easy to design and modular, plus they run effectively for 20 years.
Your AC Installation Cost – What it depends on?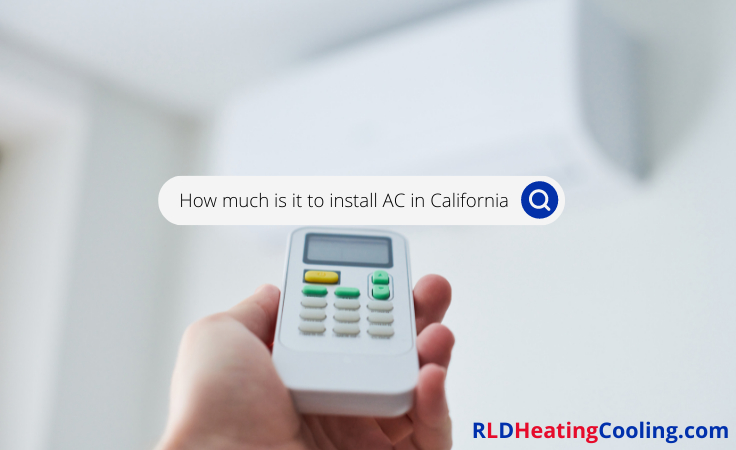 Here are some of the factors based on which the installation cost depends:
Ac Installation cost Reason#1: The Size of your AC
If you have a large home, you will require a larger AC. More prominent AC calls for more enormous bills. So if you own a large AC, the installation cost will be higher.
Ac Installation cost Reason#2: The efficiency
As we know, a better SEER rating for an AC means better efficiency. But a better SEER rating also means more expensive. Even though it will save you from paying heavy electricity bills, the higher SEER-rated ACs are costly.
AC Installation cost Reason#3: Air Conditioning brand
Different brands offer different specifications and facilities.
Also, the quality of the product differs for different brands.
But you must go through the specifications before buying an AC.
Here are some of the features you must look for while getting one for yourself:
Noise level.
SEER rating.
Capacity.
Coefficient of performance.
British Thermal Units (BTUs)
Ac Installation cost Reason#4: Difficulty in the installation
If you are getting the system installed in a hard-to-reach area, you have to pay more money for that because it will take more time, energy and materials to install.
Ac Installation cost Reason#5: Ductless vs. Central AC Installation
If you are thinking of cooling your entire house, installing one central AC will be cost-effective than going for multiple ductless systems.
How much does it cost?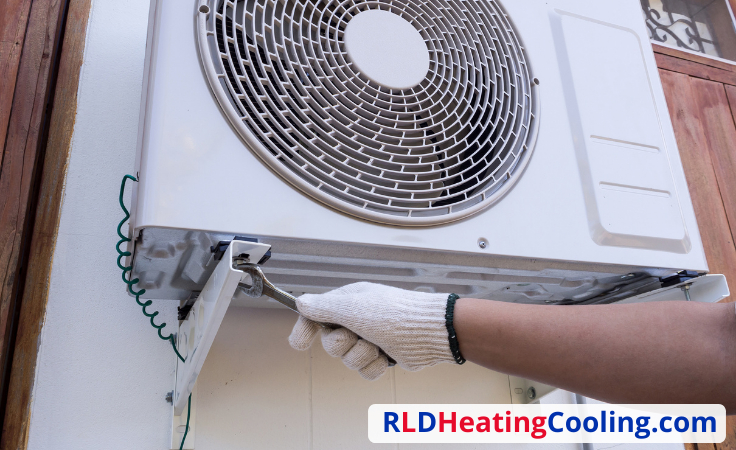 What is the cost of installing an AC unit?
Let's find out!
How much does it fare to install Air Conditioner in California?
On average, in Los Angeles, California, the installation cost is around $4100- $6900 (including the unit).
How much does it price to install an AC system (how much is a whole-house AC unit)?
Installing a central air conditioning unit costs you $3000 to $70000.
But the price usually depends on:
The location of your house.
The type of system you are installing.
The condition of your ducts.
How much does it charge to install air conditioning in a 1500 sq ft house?
A 1500 square feet home would need about 2.5-3 tons of an AC to function properly.
The cost of a 2.5-3 ton AC would be in the range of $2700-$6500.
How much is a new AC unit for a 2000 square foot house?
A 2000 square feet house would require about 3.5-4.5 tons of an AC to function, which might cost you around $3100-$7800.
How much is an AC unit for a 1600 sq ft house?
Thinking about getting an AC for your 1600 Sq. Ft house?
First of all, you need a 3-3.5 ton AC for your space, which might cost you around $3000-$7000.
How much does an AC unit cost for a 1200 sq ft home?
A 1200 Sq. Ft space requires an AC with 2-2.5 ton capacity.
An Air Conditioner with a capacity between 2 will cost you around $2500-$6000.
Why RLDHeatingCooling?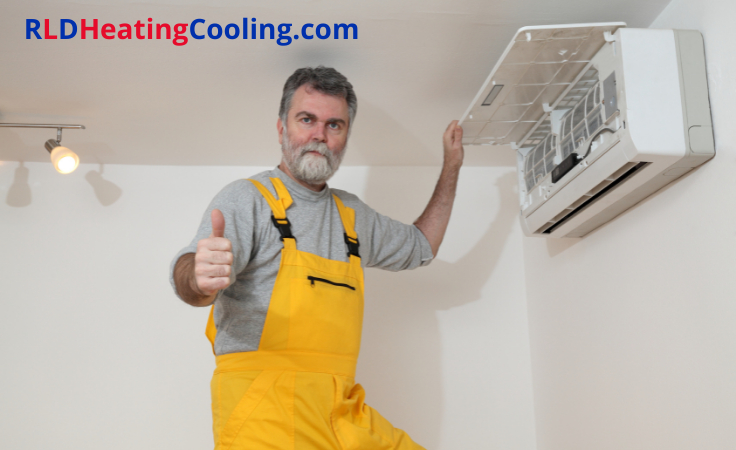 At RLDHeating&Cooling, we know that getting a new AC system is a huge thing.
And before making such an investment, you feel the need to research the brands, models and specifications.
But don't worry, We are there for you!
We offer:
System recommendations per your needs.
Certified and updated industry technicians.
Quality work.
Same day service
In addition to our professional AC installation services, we also have HVAC installers.
So that you don't have to constantly google "AC installation near me" :p
Featured offers
Make the most of our coupons and offers. Check which are and take advantage:
Free estimates- Visual drain inspections, New AC heating systems, Insulation, Attic efficiency evaluations & Air ducts.
Free Whole house water filtration Testing.
5% off for Military, Senior Citizens and First responders.
$69 tune-up for furnaces and AC systems.
$1249 off on energy-qualified equipment.
$105 off on complete service installation.
Refer a friend and receive a$300 gift card- Book an online appointment.
The payment as low as $75 per month- Book an online appointment.
FAQs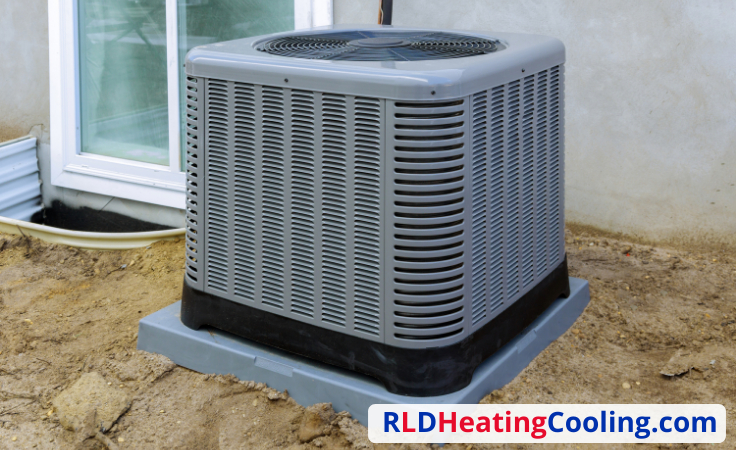 Here are some of the questions people generally ask.
Can I replace just the outside unit of my AC?
The simple answer to this is, NO.
The HVAC experts suggest that if you are thinking of replacing the outer unit, you must replace the inner unit.
The reason behind this is, it may cause problems like:
More energy consumption.
Frequent failures and not working correctly.
Decreased efficiency.
And even if you manage to find an outdoor unit that matches the efficiency of your indoor unit, we would still recommend you not go for it because it will lead to a mismatch.
Is a 16 SEER AC good?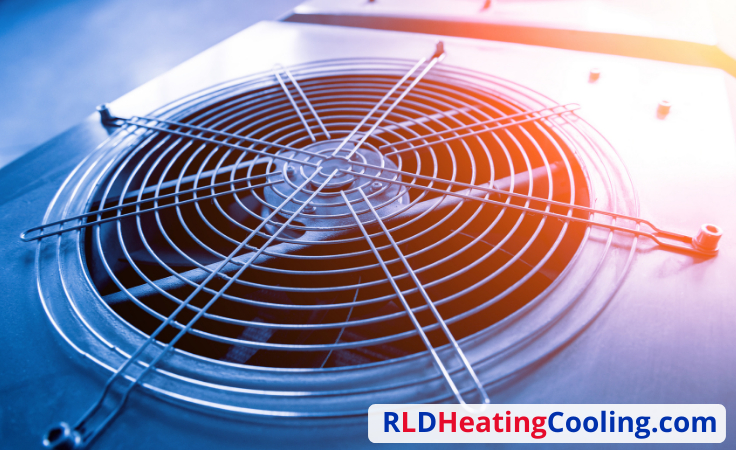 Any number above 13 is considered significant for SEER.
While 16 SEER is expensive compared to the 14 SEER counterparts, it saves energy.
These units are:
13% more efficient, saving you thousands of dollars in energy cost over a long period and good for the environment.
High on efficiency transferring air at a 2x speed.
Eligible for a tax credit.
Is 20 SEER worth the money?
A 20 SEER unit is excellent for energy efficiency and does provide a greater comfort level but, it also digs a hole in your pockets.
While a 16 SEER costs you around $1860-$1900, you must spend a hefty $2850-$2950 to buy this unit.
And the average lifespan of an Air Conditioner is a few years more than a decade. So spending such a high amount is not worth it.
What are the most reliable AC brands in Los Angeles & surrounding areas, California?
Some of the most reliable brands in California are:
Carrier- Very reliable.
Trane – Best for quality.
Lennox- For efficiency.
Amana- Value.
Rheem- Great for warranty.
Do you need air conditioning contractors or an electrician to install an air conditioner?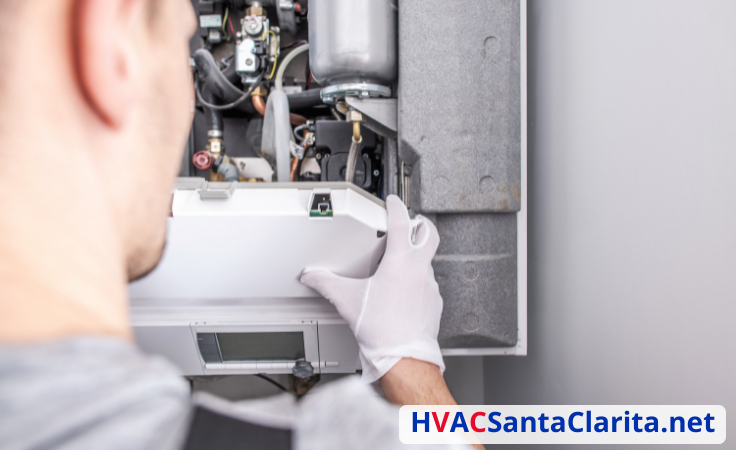 Yes, you need to go for a highly trained and licensed HVAC contractor or technician.
Because a professional will install the unit efficiently and quickly.
Below listed are some of the best AC installation companies that provide installation services in California:
RLDheatingandcooling services.
Can you install central AC in an old house?
Installing a central air conditioning system is possible, but it is expensive and time-consuming.
The reason is, if you live in a pre-1940s home, it may not have existing ductwork.
So installing a central air conditioning unit can be a hassle.
However, central air and heat pumps can be your saviour because they provide:
Better efficiency.
Minimize your energy bills.
Improve the comfort of your home.
Can I do an ac unit installation by myself?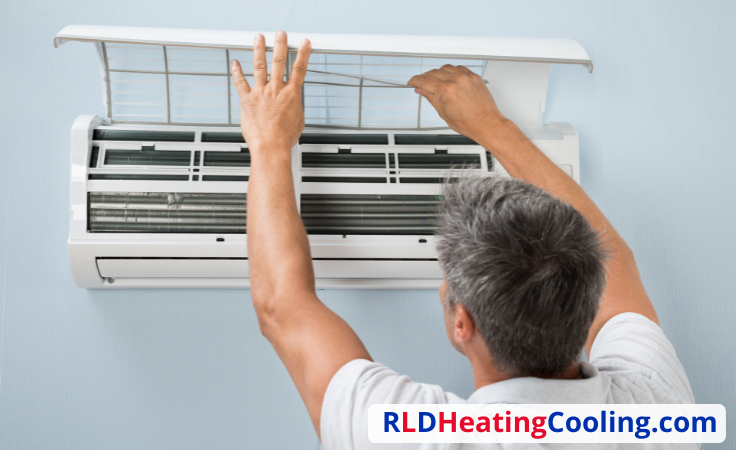 In simple words, no, you cannot replace or install a new unit on your own.
Even you have a piece of sound technical knowledge about the installation process and all the electrical components; we still don't recommend doing it on your own because the electrical items are risky to deal with.
Plus, you need a professional HVAC expert to tell you which unit size fits your house.
Also, if the unit is not installed correctly, you may pay more money on electricity bills.
So, better go for highly trained & certified technicians to do the job for you.
Can I install a split system air conditioner?
HVAC installer experts can easily install split air conditioning systems into houses and offices of all sizes.
If you are going for a professional HVAC installer, better go for someone from a reputed company that proved fantastic service and has best-in-class equipment.
Best equipment.
Can the air conditioner's outdoor unit be installed on the roof?
The outdoor unit has the condenser coil and the compressor pump and is mainly placed on the roof.
You can even put it on a concrete slab next to your house.
According to your location, hurricane straps are anchored to the concrete slabs so that the outer vent can withstand strong winds.
How much time does it take to install an air conditioner?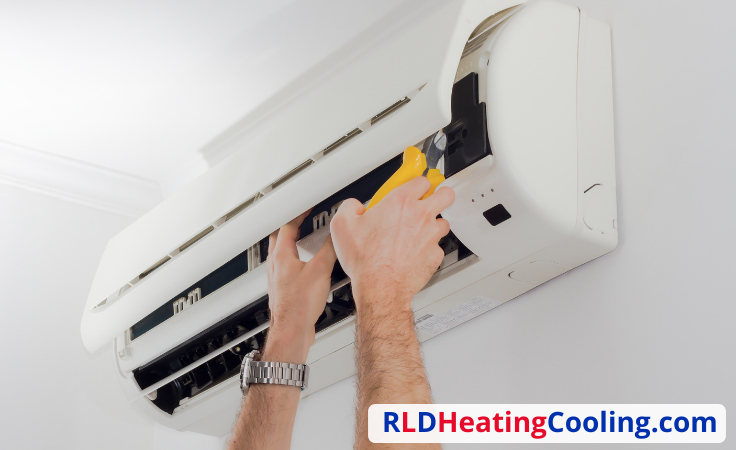 Well, it depends on a lot of factors like:
The type of AC you want to install.
The size of your home.
Several units are to be installed.
The complexity of the installation process.
But, if you are looking for a simple answer, installing a standard AC can take around 4-8 hours, while a new HVAC system installation can take up to 3-5 business days.
How much does it cost to move an outside unit?
Usually, moving an air conditioner outside costs around $1000.
However, the price differs according to the specifics of the unit and location.
Does the new system add value to the house?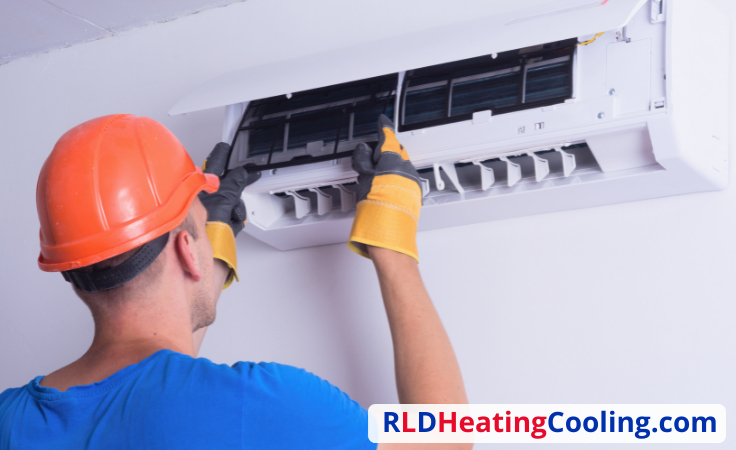 One of the estimates suggests that installing a brand-new central air conditioner increases the property value by 10%.
But here the location of your house also plays an important role.
Because even if you have an HVAC system, it will not add value to your property if you live in a place that doesn't need cooling even in the summers months.
Is it cheaper to replace the furnace and AC together?
The fan or blower is a component of the furnace, and its job is to blow conditioned air into your space.
This blower is essential to ensure
Powerful airflow for the evaporator coil.
Efficient functioning of the heat exchanger.
While it is necessary to replace both the units in a split system, it is not always essential to replace both AC components and the furnace.
Can I install a different brand of AC indoor and outdoor unit?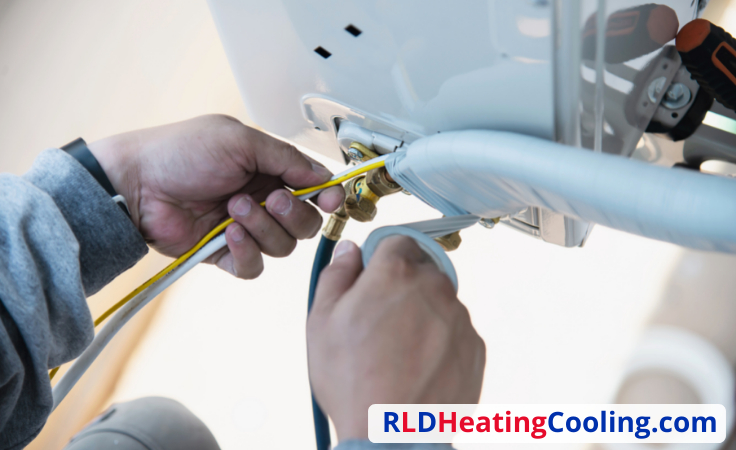 Different brand components may work fine at times.
But, many times manufacturers design the product to work great together.
This way, when you mix and match the products, there are chances of a drop in the efficiency level.
Also, if you combine a new unit with an old one, efficiency will drop down because the older system's wear and tear will impact the new one.
How long does AC last?
Recent air conditioners have a life span of around 15-20 years, while the older ones last around 10-12 years.
However, the efficiency and health of your Ac also play a significant role in determining its life span.
The lifespan is affected by several factors like:
The frequency of its usage.
The heat and humidity of the area you live in.
The size of the unit, if not correctly purchased.
If you skip your AC's regular servicing, chances are its lifespan will be shorter than it was meant to be.
Why Us?
SEE WHAT OUR FRIENDS HAVE TO SAY
My new AC system has been installed successfully, all thanks to Fidelis and the RLD team for the excellent job. Fidelis is a powerhouse of knowledge, and he did everything correctly. The team was very hardworking and cleaned the area after the installation. Super happy with the service. And I highly recommend this company and my neighbour has already called for them.
– Ruth S.
Great experience with RLD services. The team showed up on time & did a great job. We opted for a mini-split installation. They checked if the ducts were proper and then carried out the installation process. One thing that I liked the most about the company was that the appointment was easy. Very professional and friendly. 10/10.
– Leo M.
We chose RLD services because we saw pictures on Yelp, and we realised it was exactly what we wanted from an installation point of view. They helped us install our new cooling system. Outstanding customer service.
– Meera S.
Tim was amazing! As a first time homeowner, I didn't have much idea about the HVAC units and the installation process. Tim, however, explained everything thoroughly and was so polite. Highly recommend RLD services and, of course, Tim.
– Katty K.
One line for RLD services? On-time and on point. I booked an appointment with RLD for an AC installation, and they did a fantastic job; they made necessary recommendations but didn't try to oversell. Will give this company five stars.
– Walter B.
Fair price, helpful, and trustworthy are the three things that I look for when hiring someone to work for me. After reading the reviews on Yelp, I decided to contact RLD services, and I'm not disappointed. They installed my AC system quickly and efficiently. Super job, guys!
– Michael H.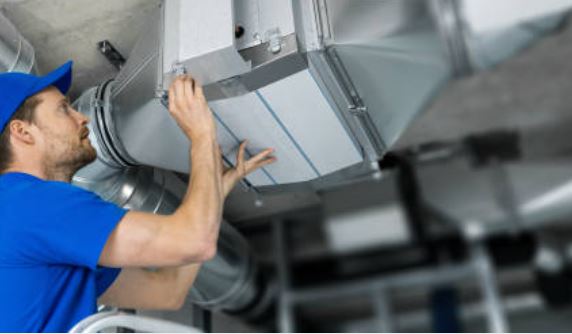 call 310-926-6368
Contact 24/7 our scheduling department today to make an appointment.
Address

8040 Deering Ave #5
Canoga Park, CA 91304
Tel 310-926-6368
Email rldheatingcoolingcompany@gmail.com
Opening Hours

Monday 8:00 am – 8:00 pm
Tuesday 8:00 am – 8:00 pm
Wednesday 8:00 am – 8:00 pm
Thursday 8:00 am – 8:00 pm
Friday 8:00 am – 8:00 pm
Saturday 8:00 am – 8:00 pm
Sunday 9:00 am – 5:00 pm