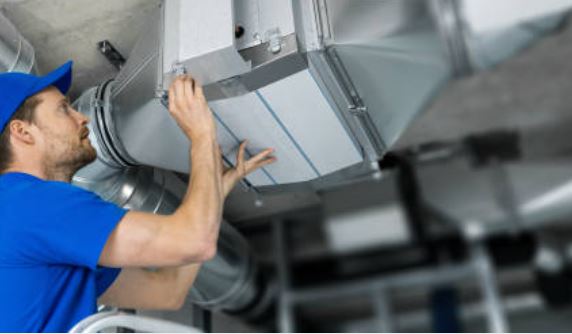 call 310-926-6368
Contact 24/7 our scheduling department today
We value our customers and their comfort.
That's the reason we have become the next generation of comfort and cooling.
We've been in the business for the last 20 years.
Since day one, our sole motto has been to provide quality service to our customers.
With our team of HVAC experts and professional customer service, we have become one of the best HVAC companies in California with dedication and hard work.
We are proud of the one thing that we don't simply rely on our reputation.
It is still about providing quality services, and customer satisfaction is our prime goal.
We are constantly thriving by keeping ourselves updated about the latest technology and best practices to serve our customers better.
There is no trick to success; you have to make your way to the top.
And we have understood this formula right in the beginning.
This attitude makes us LA's one of the top-notch HVAC brands, and we can claim that no one knows the area and industry like us!
Welcome to RLD heating and cooling services
Do you know what helped RLD grow and become what it is today?
Well, it's our attention to detail and sticking to our values!
We will tell you how this began.
It was 20 years ago when our president, a young aspiring HVAC technician, wanted to bring a revolution in the HVAC industry.
It's all because of his drive to make things better; we are operating in several different locations in California.
Want to know what you get when you work with us? Here are some perks:
● Free friendly estimates: Our managers hold experience of 10 years in the HVAC industry. Our in-depth knowledge of the industry and non-pressurizing approach is what sets our estimates apart from the rest.
● Professional installation: Each of our team members at heating and cooling sections is handpicked, and background checked. So we are the best in everything!
● Competitive pricing: We offer affordable quotations to our customers so that they don't feel burdened by them. We have a price match guarantee. Call to get your quote today!
● Certified experience: We are certified professionals with years of experience in this field. Contact us for installation, repair and maintenance and everything related to HVAC services.
● Quality guaranteed: RLD is dedicated to providing top-notch services in HVAC and indoor solutions to families throughout Los Angeles and neighbouring cities.
● Experts: We are experts in residential and commercial HVAC services. Contact now!
● Availability: We are available 24/7 with no additional fees.
● Insurance: Our employees hold Worker's compensation insurance as said by the law.
Your comfort our happiness!
Do you need a quick repair or think of upgrading your air conditioning system or the furnaces?
You can rely on us blindly for all HVAC-related services.
We offer a variety of services like:
● HVAC installation: We install all HVAC products like air conditioners, heaters, furnaces, thermostats etc. And we install only top-rated products that provide guaranteed performance and are also energy efficient.
● Repair: We offer repair services for air conditioners, heaters, furnaces etc. Our services are backed with 1-year repair guarantee unless stated otherwise.
● HVAC Maintenance: We offer affordable maintenance services for all your HVAC products. So keep your system in shape by opting for our maintenance services.
● Indoor air quality: Fresh air is every man's right. So, breathe fresh air with our air purifiers, duct cleaning, and other air cleaning services.
We have commercial and residential air conditioning, heating, replacement, installation, repair services, duct and indoor air quality improvement services.
Our main motto is to provide quick and reliable services to our customers. We will always give you our undivided attention, whether small or large projects.
So we cordially invite you to surf through our website and learn about RLD heating & cooling and the services we provide.
 Servicing Los Angeles and Ventura Counties.
Our Address is
RLD Heating Cooling
8040 Deeting Ave #5
Canoga Park CA 91304
Opening hours
Monday 8 am – 8 pm
Tuesday 8 am – 8 pm
Wednesday 8 am – 8 pm
Thursday 8 am – 8 pm
Friday 8 am – 8 pm
Saturday 8 am – 8 pm
Sunday 9 am – 5 pm