Taking your comfort and cooling to the next level!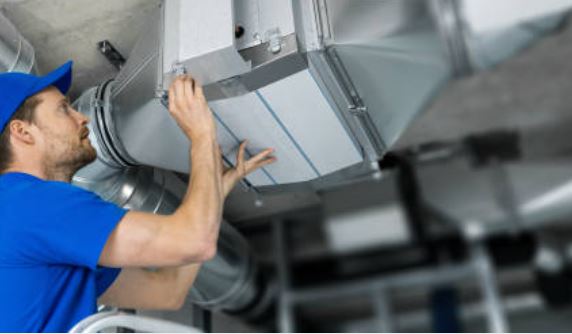 call 310-926-6368
Contact 24/7 our scheduling department today
our Difference
Premium HVAC Air Conditioning Services.
RLD heating & cooling services specializes in Air conditioning installation, repair, replacement and maintenance. We also cater to heating repair and replacement. So you can enjoy both the services at the same place.
Thinking about how reliable we are? We are google certified for home services in Los Angeles, offering the best in class services with the best sets of warranties in the industry. All of our technicians are background-checked and verified experts who hold significant experience and expertise in the service.
RLD is an excellent solution to your complete HVAC services-related problems, having a wide range of HVAC products and services. To further add to your comfort and happiness, we also offer duct services like installation, air duct cleaning etc. Also, we cater to indoor air quality testing with a bunch of insulation services.
Air Conditioning Services
RLD heating & cooling offers top-notch air conditioning services nearby Los Angeles and the adjacent areas. We offer a variety of air conditioner-related services, and our goal is to maximize your air conditioner's lifespan. We service 24/7 and also offer same-day appointments and services. Get your estimate today!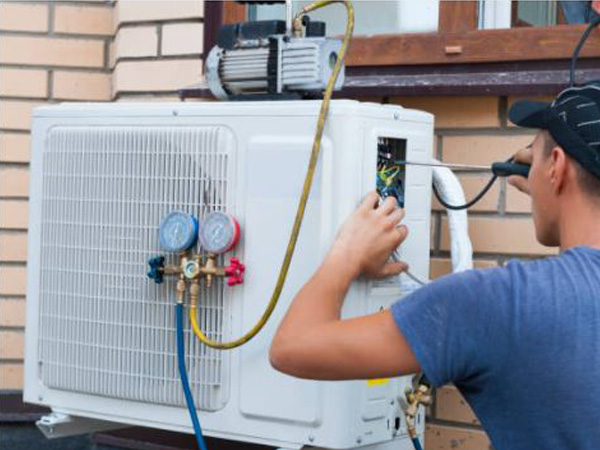 AC Repair
Is your air conditioner not working correctly, and the rising temperatures are taking a toll on your comfort level? Well, turn to RLD heating & cooling services for expert Air Conditioner repair. Our technicians will visit your place and diagnose the problem. If we feel that an ac unit repair would be necessary for you, we will get it done instantly.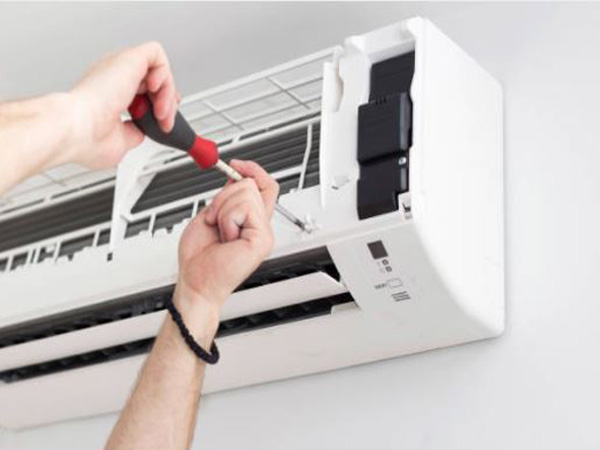 AC Installation & Replacement
Old air conditioners lose their efficiency with time, so they need to be replaced with a new one. But choosing an AC system is not an easy job, as it's not a "one size fits all" situation. So our AC experts will come to your place to inspect and check which size works the best for you. We will suggest keeping in mind your budget, preferences and home comforts.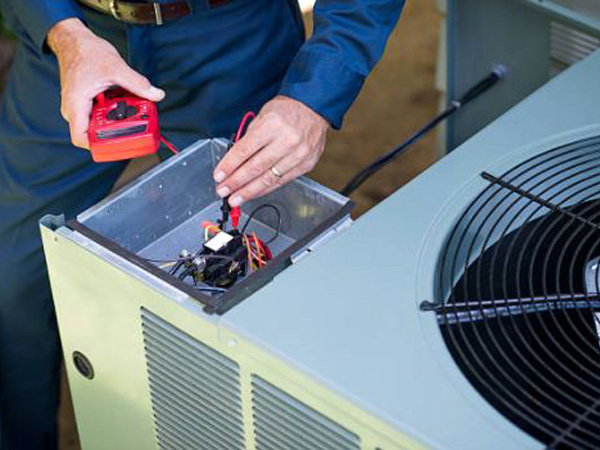 AC Maintenance
Keep your air conditioner in good health by giving it regular maintenance. The better you maintain it, the longer it lasts. So sign up for our quality maintenance services. We offer a different range of maintenance plans that fit your budget and needs. We also offer a variety of coupons through which you can get a hefty discount on various services.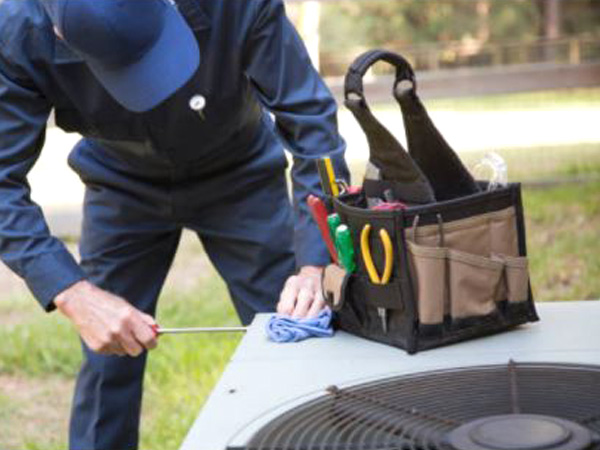 Emergency AC Repair
What would you do if your cooling system breaks down in the middle of the night? Well, you need not do much, just you gotta call us without having to wait for the business hours. Our best-in-class professionals will come to your place and inspect the issues. If your AC unit needs a repair, we will provide an emergency service to get it done quickly and correctly. Also, we don't charge any extra dollars for an after-hour call.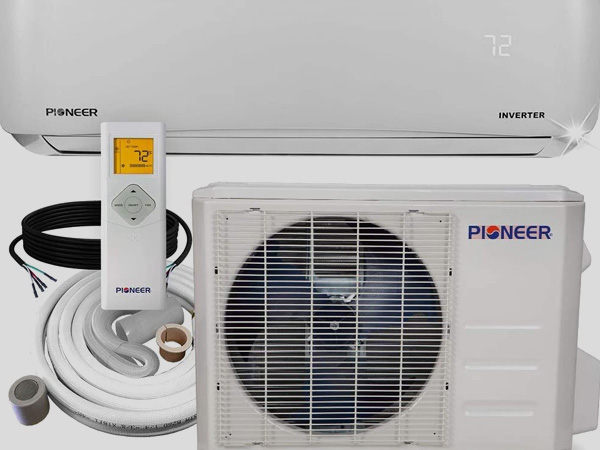 Ductless AC
Be it an outdoor compressor and condenser or small outdoor units, a ductless air conditioner unit is an amazing option to cool down your home or building. It not only improves your indoor air quality but also maintains energy efficiency. But of course, to function perfectly, it should be fitted properly and to do that you have to call an expert. RLD holds expertise in providing comprehensive ductless ac services to its customers.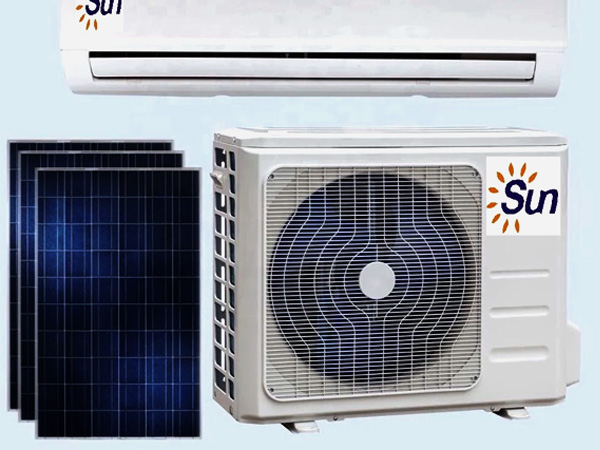 Solar AC
In the hot seasons, the energy costs go up too high because we rely on the air conditioners all the time. How about utilizing natural resources like solar energy to do the cooling? A great option, right? Not just the costly bills, it also saves the environment as it's a clean energy source. So investing in a solar air conditioner in Los Angeles is a great option. And if it sounds great to you as well, we can schedule an appointment.
We install a variety of AC systems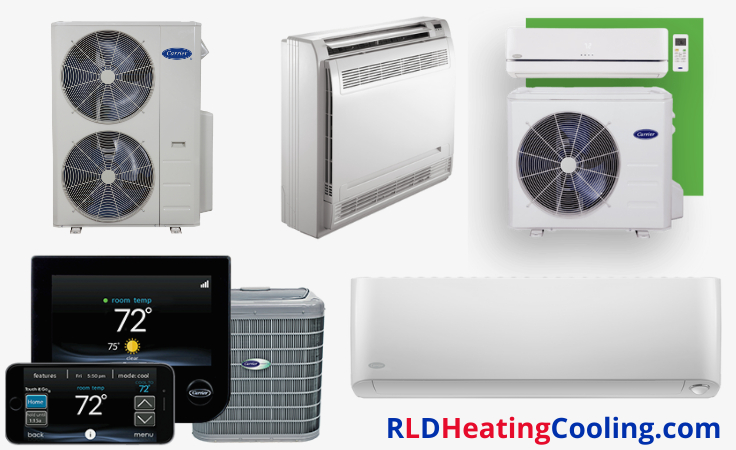 There are various air conditioning systems, each having its features and benefits. At RLD, we install and service systems like:
Ductless mini-split system: This ac system suits you the best if your home is missing ductwork. It is easy to install and cool individual areas. So you can quickly cool up the rooms you want and save up on your electricity bills.
Central units: It provides uniform cooling all-around your house and filtrates the air. It also removes humidity from your space. The best thing about the central ac units is that they are long-lasting and can last easily for 10-15 years.
Window units: Window units are good at three things- Low cost, easy installation and excellent efficiency. They infiltrate the air in your house and cut off humidity, plus you don't even need extra space on the floor.
Heat pumps: Heating pumps work no less than magic. It draws heat from the outside to heat and cools your house. These units are energy efficient and have a lifespan of 15 years and so.
Packaged units: packaged units or rooftop ACs last up to 10 years and are a great way to save space as they are not installed on the floor. They come with a modular design so you can expand or shorten them according to your needs.
Benefits of a new AC system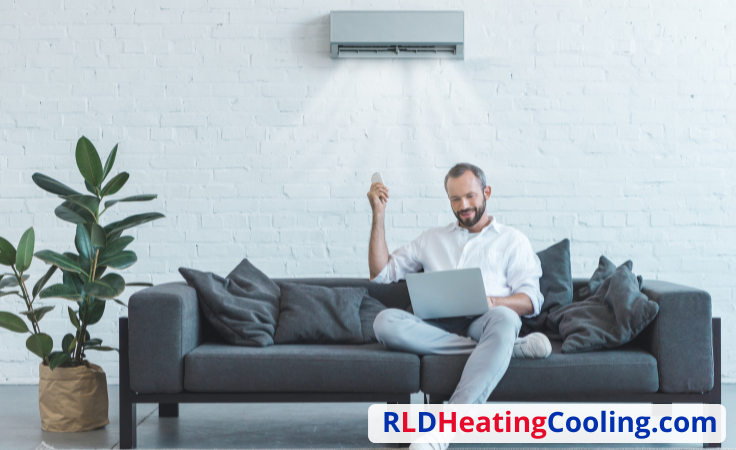 Air conditioners now are very different from what they were years ago!
New features,
Better models,
Increased efficiency.
Enhanced durability and whatnot.
So when you install a new one, you get rid of a lot of problems that the old ones had.
So, if you own an AC that has been working for more than ten years, you can benefit from the new technology by installing a new one.
Energy-star certified units are specifically designed in a way that helps reduce electricity consumption and thereby saves you on extra utility bills.
The older ones don't have these star certificates, which is why they are not as effective as the new ones.
The new AC units also improve your house's indoor quality by filtering out:
Dust.
Pollen.
Mold
Other airborne pollutants
Newer and latest air conditioning units increase the overall comfort of your home.
Different components of an AC system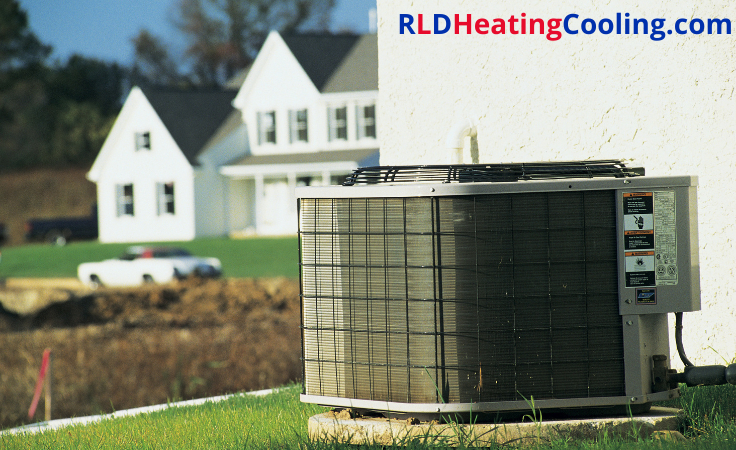 AC systems are multifunctional and need the expertise to carry out the installation process.
That's why you need a professional to install the components perfectly.
The parts or components of an AC include:
Ductwork: Air ducts are responsible for dispersing the air from the system to various parts of your house through dispensing vents.
Compressors: Compressors deal with processing refrigerant into gaseous form. When this gas cools down, it cools the air in your home.
Filters: The air filter removes dirt, dust and other contaminants in the air through the filters in the HVAC system.
Motors: The blower motor pushes out the air through the vents and ducts in your house connected to your AC system
Air Handlers: Air handlers are indoor parts that distribute the cold air throughout your space.
Evaporator Coils: Suck out the heat from the refrigerant and lower the coolant temperature, thereby cooling the air.
An additional component that may seem like a different part but is a part of the system
Yes, we are talking about thermostats.
Hacks to lower your cooling cost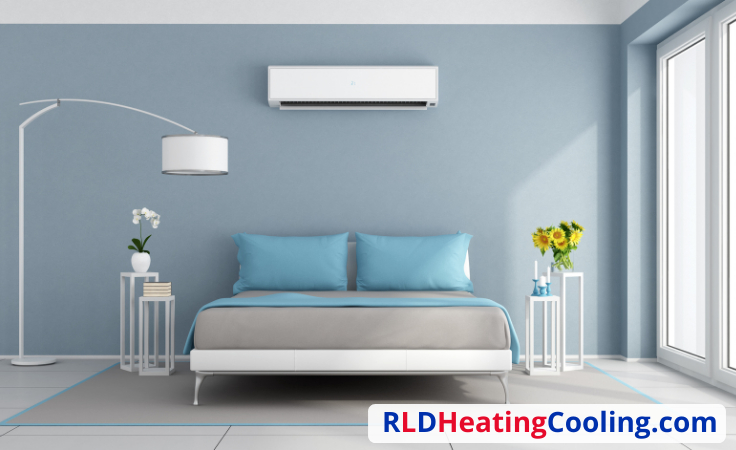 Want to lower your cooling costs?
Well, installing a high-functioning thermostat can go a long way in pushing down your utility bills.
However, that's not enough; what are the other ways to do it? Here are the hacks for it:
Installing attic insulation: Thicker insulation keeps your house cool as the sunlight doesn't affect it much.
Duct sealing: Leaky ductwork can cause a lot of energy wastage. So better seal your ducts to maximize your air conditioner's efficiency.
Investing in window coverings: Use blinds, shades and window films to prevent the air from escaping through the glasses.
Painting your roof white: an ultimate trick for hot climate.
RLD Service Areas
Apart from HVAC Los Angeles, we cater to other locations like:
San Fernando Valley – Van Nuys, Encino, Sherman Oaks, Woodland Hills, Winnetka, Canoga Park
Simi Valley & Santa Clarita
Thousand Oaks, Calabasas, Malibu
Oxnard and all Ventura County
all way east to San Bernandino
FAQs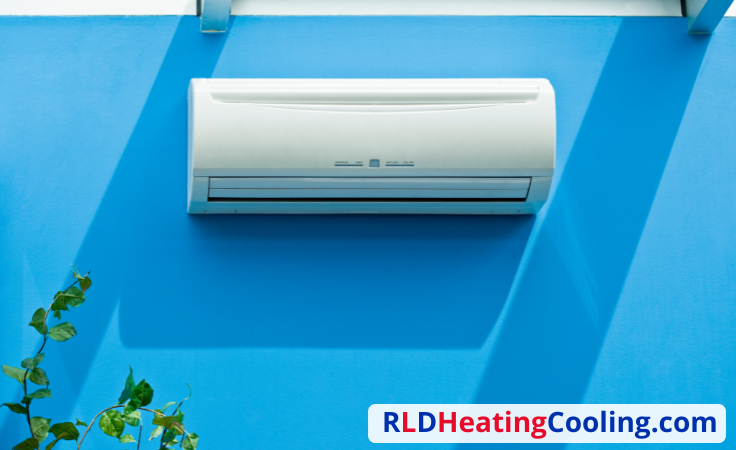 Here are a few questions normally asked regarding air conditioning services:
Air conditioning services FAQ#1: How much does AC cost in Los Angeles?
On average, the total AC installation cost, including the unit, would be around $4100-$6900. Costs are completely different from case to case because different houses and families have different needs.
Air conditioning services FAQ#2: How much does it cost to get a new AC unit installed?
The Ac installation costs depend on a variety of factors like:
Size of the unit.
SEER rating.
Level of ductwork.
Apart from that, the average cost to install an AC unit is $5644, ranging from $3600-$7500 or even more for large houses.
Air conditioning services FAQ#3: What happens if you don't service your air conditioner?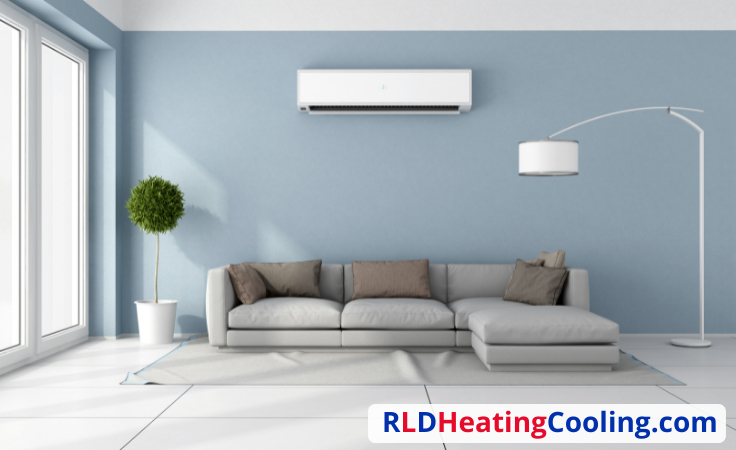 If you don't service your air conditioner even once a year, there is a huge possibility that the condenser will get blocked.
A blocked condenser means that the heat transfer won't happen freely, and the temperature rises.
When this happens, your HVAC won't cool your house correctly, or, worst, your condenser will burn out.
Air conditioning services FAQ#4: What is the best month to buy an air conditioner?
The best time to buy an air conditioner is at the end of the winter season.
The reason is-
Retailers have high stocks of AC units during those times.
People usually enjoy the winters without thinking about summers, so the ac technicians are also free.
Why Us?
We care for our customers at RLD heating & cooling more than anything.
And our ideas and thoughts towards our customers go so that they deserve the best treatment and service.
Our technicians are experts and licensed professionals having years of experience in the field. They also receive regular training to stay updated with the latest products and technologies.
So when you think of AC-related issues, think of us not because we provide "oh-so-good" services but because you can rely on us blindly.
SEE WHAT OUR FRIENDS HAVE TO SAY
The service is excellent and the employees are very polite, professional and knowledgeable. They went above the realm of work. Commendable work guys, greatly appreciate you.
– Kim J, Boutique Owner
Larry is so good at his job, he provided amazing service and it was truly a great experience. RLD is highly recommended, this company does wonders.
– Jennifer, Allergist
Prompt, polite and professional- this is how I would describe the technicians of RLD. Enjoying my new AC all thanks to this AC service company. HIGHLY RECOMMENDED.
– Sam, Business owner
Great experience and very pleased. If I got a 2nd AC I won't think who I gotta call, RLD is my go-to place for ACs now
– Janice, Lawyer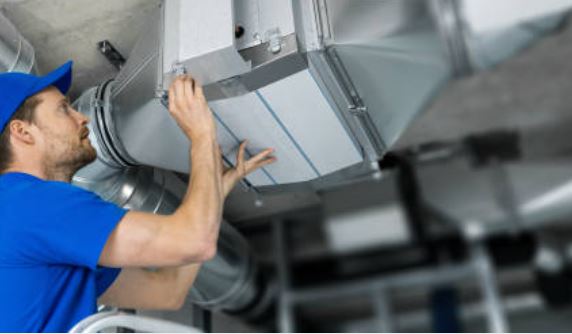 call 310-926-6368
Contact 24/7 our scheduling department today to make an appointment.
Address

8040 Deering Ave #5
Canoga Park, CA 91304
Tel 310-926-6368
Email rldheatingcoolingcompany@gmail.com
Opening Hours

Monday 8:00 am – 8:00 pm
Tuesday 8:00 am – 8:00 pm
Wednesday 8:00 am – 8:00 pm
Thursday 8:00 am – 8:00 pm
Friday 8:00 am – 8:00 pm
Saturday 8:00 am – 8:00 pm
Sunday 9:00 am – 5:00 pm