HVAC near me is a standard search for homeowners looking to get their cooling and heating systems in perfect working order. Our HVAC company would love to cater our best professional services.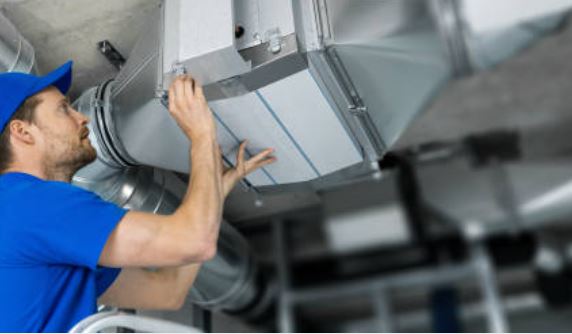 call 310-926-6368
Contact 24/7 our scheduling department today!
Our RLD Heating Cooling services ensure all our clients love it indoors. We offer our heating and cooling services in the following areas:
Los Angeles
Bel Air
San Fernando Valley
Chatsworth
Northridge
Woodland Hills
Granada Hills
Sherman Oaks
Encino
Tarzana
Reseda
Van Nuys
Studio City
Simi Valley
Santa Clarita
Thousand Oaks
Calabasas
Agoura Hills
Westlake Village
If you live in the above areas and have been searching for HVAC services near me, we are here to tell you that your search is concluded. We go above and beyond to ensure all our clients' heating and cooling systems are in optimal working condition. Our goal is to ensure you are comfortable indoors and to save you as much in terms of heating and cooling costs.
If you are wondering how we do it, you need to look at our heating and cooling services below.
Let's go.
HVAC Near Me | Air Conditioning Services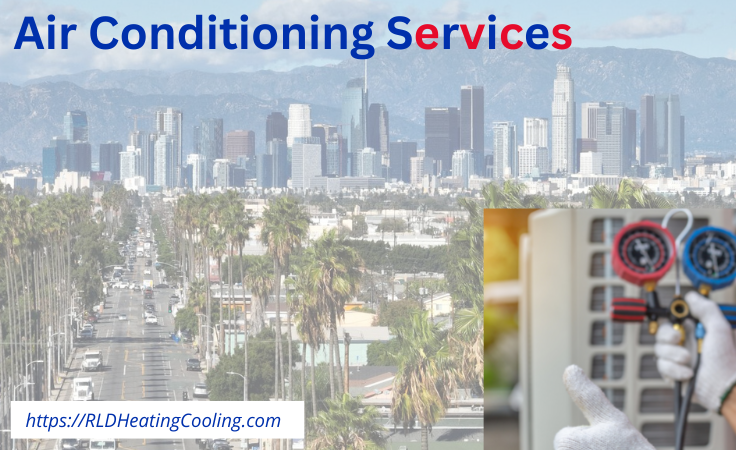 We can get that job done if you have been looking for reliable ac services.
Our AC services ensure all our clients have optimally functioning HVAC units. We offer all AC services for all kinds of air conditioners. Whether you have a central (1) system or a ductless mini-split system, feel free to contact us. Do not stress about the location of the system. Our HVAC technicians have the experience and means of getting to all systems, be it in the attic, basement, ceiling, crawlspace, outside or the rooftop.
Please do not take any risks when you can have our experienced professionals perform the services for you.
Air Conditioner Repair Near Me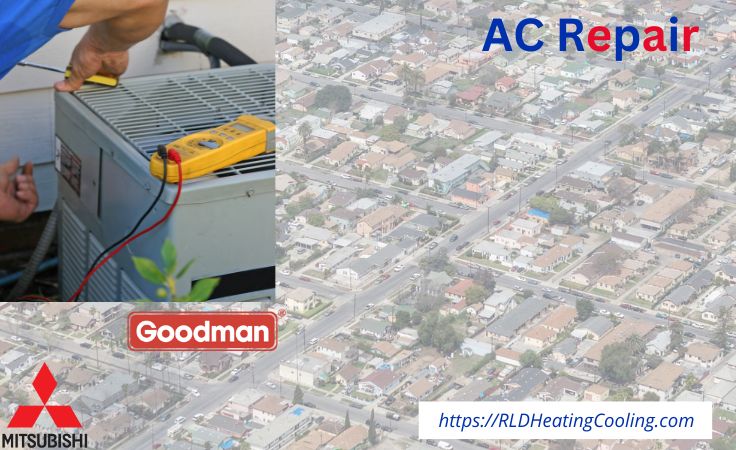 Are you looking for an "air conditioner repair company"? RLD Heating Cooling company does a great job in AC repair.
Call us whether it is a slight anomaly, such as weird noises, or a huge one, such as AC short cycling or not turning on.
One thing about these problems is that they quickly transform into costlier ones if they are not fixed on time. Keep your air conditioning unit from digging deeper into your pocket. Contact us today for AC repair services if you notice any issues with the system.
Air Conditioner Installation Near Me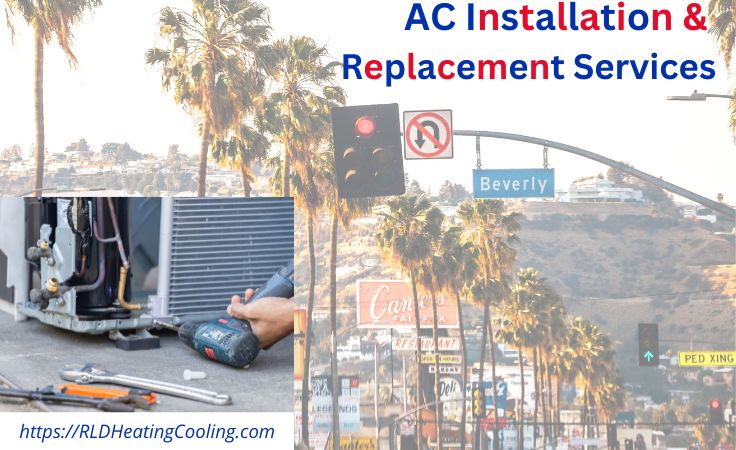 We provide this service for all homeowners needing ac installation or replacement
Our AC installation services ensure you have a system well-launched into perfect functioning. After the installation, we will register the system and ensure the warranty adequately covers you.
Contact us today for installation services of all central ACs and ductless mini splits in Los Angeles and Ventura Counties.
AC Maintenance Near Me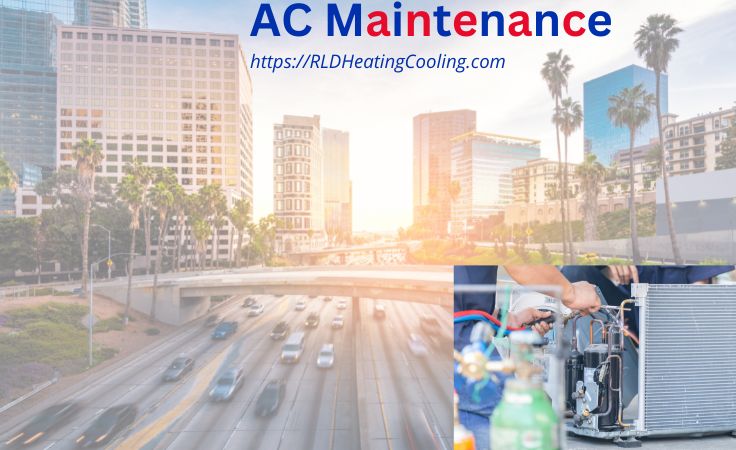 Your air conditioner will only work well if it is backed with timely maintenance services. Our AC maintenance services ensure the following:
Your system has clean parts,
All moving parts of the system are in excellent condition and well-lubricated,
Solution to any problems that may be developing,
Your AC is not unnecessarily consuming excess energy.
The goal of all this is to ensure you stay comfortable and increase your AC system's lifespan.
Refrain from taking a gamble with your AC system. Take good care of it to ensure it serves you well for longer.
Emergency AC Repair Near Me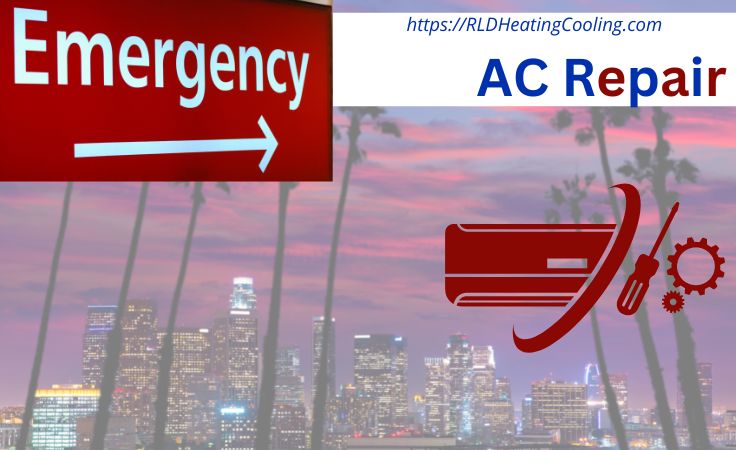 We understand the urgency behind homeowners searching for "emergency AC repair."
This is why we will serve you promptly when you contact us for it.
Do not wait for ages to get AC repair services whenever your system breaks down. . Our 24/7 emergency AC repair service saves all our clients from suffering in heat while they wait.
Just call us and let us know that you need AC fixing services urgently, and we will be on-site within the shortest time possible.
Ductless Mini Split Installers Near Me
If you have been looking for ductless mini split, RLD Heating Cooling has got you covered.
Contact us today if you want a professional to hold your hand during the installation process. We can help you select your system type and brand depending on your needs, preferences and budget.
Our HVAC contractors will then do a neat installation, ensuring the system is well-secured. We don't leave it there; we will help register your system to ensure you keep your full warranty rights.
Heating Service Near Me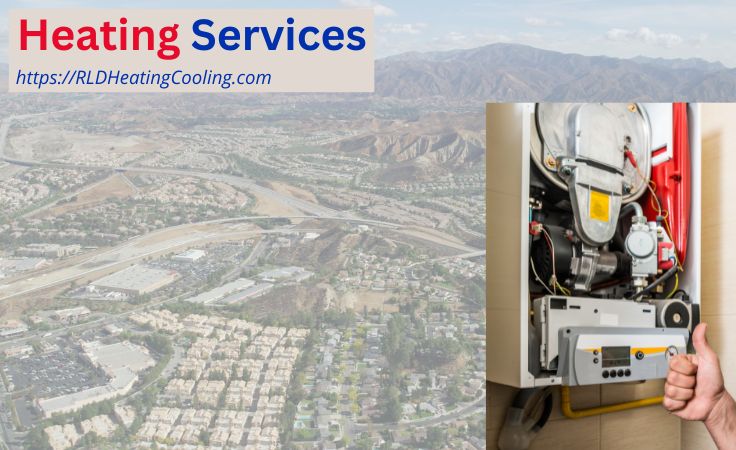 Contact us if you have been searching for a heating services. RLD Heating Cooling is out to ensure every Los Angeles resident has a reliable heating system for winter.
Reach out to us for any services of all furnace types such as oil, gas or electric.
Whether you are looking for furnace installation, repair, or maintenance, we will get you the service you need to keep warm all winter long.
Furnace Repair Near Me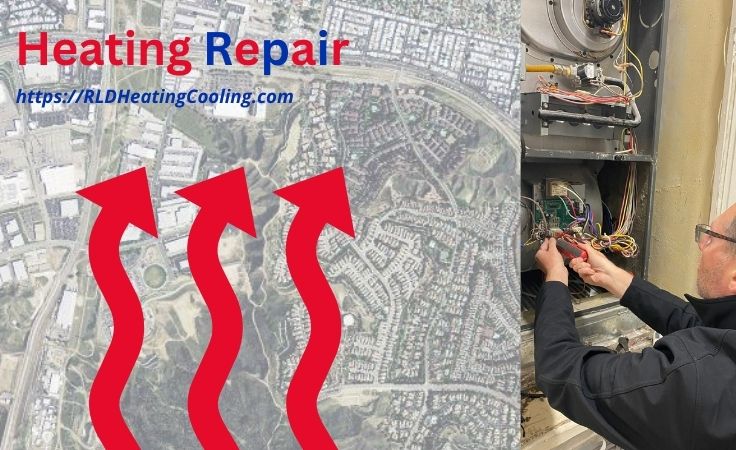 Our furnace repair service is what to get in case you need any heating repair.
We will help fix your malfunctioning system, whether it is a small problem or a huge one.
Stop using your system only if you notice any problem, you risk destroying the system's part if you do.
Contact us for heating repair as soon as you notice any issues. Let us help you restore it to proper working condition.
We repair all kinds of furnaces. Call us whether you have a gas, oil or electric furnace. Let the location of the system not stress you, be it in the basement, attic or ceiling; our technicians will fix it for you.
Heating Installation and Replacement Near Me
When the heating season is around the corner, we aim to ensure all our clients have a properly functioning heating system. There is no better way for us to help you keep warm and cozy all winter long.
Whether you are getting your first heating system or are replacing your old or worn-out one, RLD Heating Company will deliver excellent results.
We will also help you in selecting the system if you are undecided.
Let us help you get an advanced and properly functioning heating system, reach out to us for heating installation & replacement.
Furnace Installation Los Angeles and Ventura Counties
If you have been searching for a furnace installation, you will find our company when you type in Google "furnca installation near me"
RLD installs all kinds of furnaces from oil and gas to electric. We do not just ensure you have a system properly installed and running. We help clients select the best type and brand for themselves. After the installation, we will help you register your furnace for proper warranty coverage.
You will also walk away with tips for better energy efficiency. Contact us today if you have been looking for heating installation services for all kinds of furnaces.
Heat Pump Installation, Repair and Replacement Near Me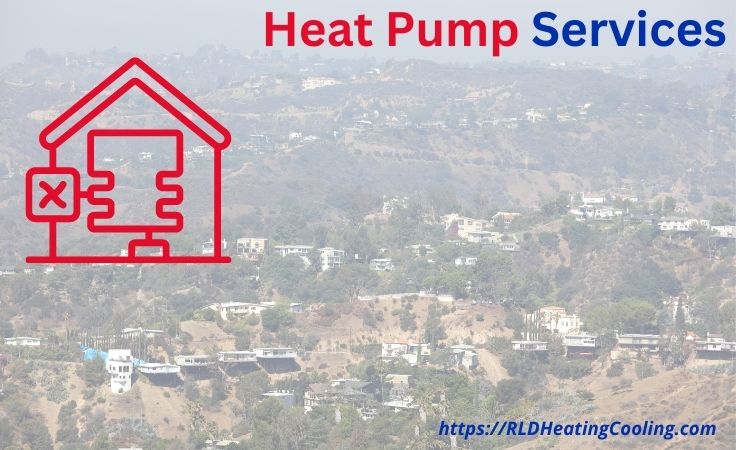 If you are looking for heat pump, be glad your search has ended.
Our heat pump installation services ensure the system is sturdily installed to give you the best performance all year round. And as expected, if the system is serving you all year round, it will need timely maintenance and repair services.
We would be happy to help keep your system in excellent condition all year round; contact us today for heat pump repair and maintenance services.
HVAC Ductwork Los Angeles and Ventura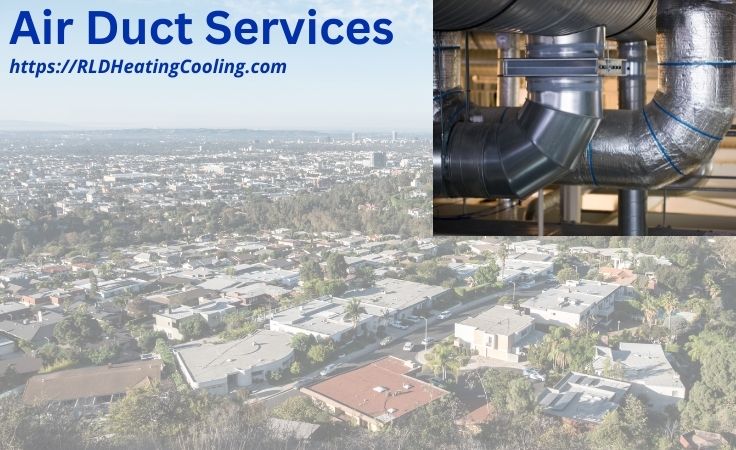 You need to maintain your ductwork in excellent working condition to support the functioning of your HVAC system.
If your air ducts are in poor condition, you will face the following issues:
Increased energy bills,
Slower distribution of conditioned air,
HVAC systems running for longer and, therefore, untimely wear and tear,
Noisy operation,
Poor quality air,
Pest and dust problems.
Don't get yourself into such avoidable issues. If you have been looking for HVAC ductwork, feel free to contact us. We will ensure the ducts are in perfect condition and, in turn, save you these problems.
Ductwork Installers Near Me
For all Los Angeles residents looking for ductwork installers, RLD Heating Cooling company would be glad to serve you.
Whether you are installing the ductwork for the first time or replacing your old one, we have got you covered. Also, it does not matter where you want the ductwork installed in the attic or crawlspace; we are the people to contact.
We will do neat work to ensure the duct does a great supply job while still supporting the HVAC system in optimal performance.
Air Duct Sealing Los Angeles and Ventura Counties
Duct leakage is one of the major problems any HVAC system could face. With holes, disconnects or gaps in your ductwork, you can be sure the system and your comfort will all tumble down while your energy bills shoot through the roof.
Why would you pay that much while all you receive is discomfort and a destroyed system?
Save your money and maintain your comfort level, contact us today if you have been looking for air duct sealing me services.
Thermostat Installation Ventura and Los Angeles
A properly functioning and installed thermostat is the first step towards having an excellently functioning HVAC system. If you are looking for a thermostat installation near me, we would be glad to offer the services to you.
We help ensure you get thermostats that are rooted in energy efficiency. Besides, we ensure they are strategically located to ensure accurate readings.
Feel free to contact us for all thermostat services.
Commercial HVAC Companies Los Angeles and Ventura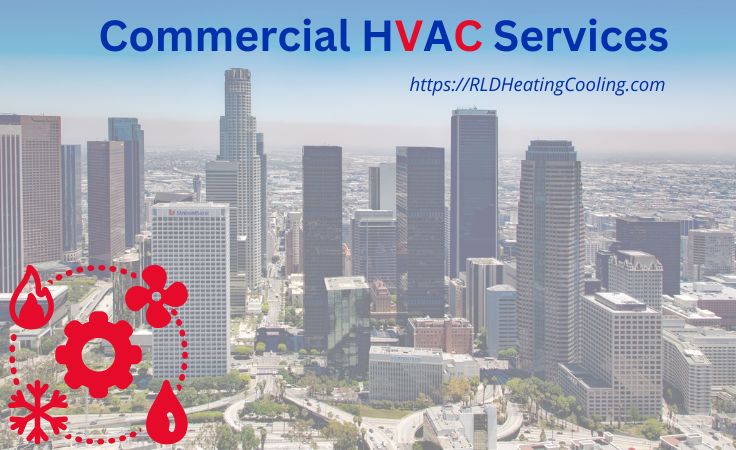 This service is designed for all business and commercial building owners looking for a reliable commercial HVAC.
We have designed this service to ensure your workplace is as comfortable as your residential place. With this service, you can be sure that workers will be productive and comfortable all day long. Your clients will also love being on the premises.
Let us help transform your working space; contact us for commercial HVAC installation, repair and maintenance services.
Brands We Work With
As with any machine or device, the brand you select can be the difference between reliability and misery. As RLD Heating and Cooling, we stop at nothing in ensuring our clients have easy access to the best HVAC brands in the market.
We are certified dealers of the following top brands:
LG,
Goodman,
Day & Night,
Mitsubishi.
We, however, also install, repair and service HVAC systems of the following reliable brands:
Amana,
American Standard,
Bryant,
Carrier,
Daikin.
Ruud,
Rheem
Lennox.
Contact us anytime you need HVAC services of the above brands in Los Angeles and Ventura Counties.
Why Us? See What Our Friends Have to Say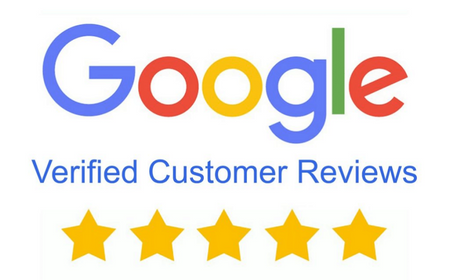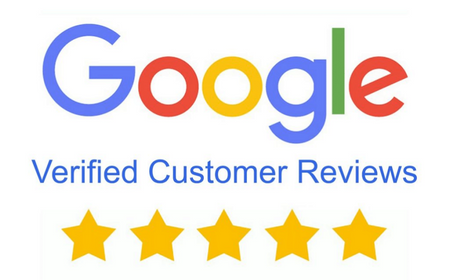 We have gotten every one of our air conditioning services from RLD Heating Cooling. Los Angeles residents, if you are looking for an HVAC company that understands what they are doing, look no further,
– Liam, Dermatologist.
I needed an AC repair a few weeks ago. I researched HVAC companies in Los Angeles and landed on this one. They had pretty impressive reviews, so I contacted them. And true to the reviews, these technicians did an impressive AC repair for me. I am happy with their service.
– Mark, Civil Engineer
We got my air conditioner installed by RLD Heating Cooling services. I had the smoothest summer thanks to the newly installed unit. I recommend this service to anyone in need of a new AC system.
–Harriet, Journalist.
We have been getting our AC maintenance services from RLD Heating Cooling. It has been a long time since we had issues with our system. This is it if you have been looking for a trustworthy HVAC company. I love when Alex makes everything work smoothly.
–Britney, High School Teacher. Austin, Construction Company Operator.
RLD Heating Cooling has been offering HVAC services for my workplace building. When my AC broke down unexpectedly, I decided to call them as I had seen them offer excellent services for my workplace . And true to my expectations, they delivered excellently. I recommend their emergency AC repair services to anyone.
– Rachel, Chef.
We have been getting our heating services from RLD Heating Cooling services. As someone who works from home, these heating services make my home cozy and comfortable all winter.
– Jade, Sketch Artist
I have just gotten a heating installation done by RLD Heating Cooling. Igor and Alex were super professional, kind and resourceful. I am yet to use my system, but I cannot wait for the heating season. Thanks, RLD Heating Cooling.
– Patricia, Modeling Agency Owner
Our furnace broke down last winter, and we were up and down looking for reliable services. We asked around for recommendations, and a friend recommended RLD Heating Cooling. Long story short, we received professional, affordable and timely service. I would be using those professionals whenever I need any HVAC repaired or maintained.
– Baidi, Fitness Instructor.
We recently got our air duct system repaired and cleaned by RLD Heating Cooling HVAC company. Igor offered me the best quality and pricing so far. I am grateful I chose this timely great, fast work. I would be using their services again in the future.
– John, Advocate.
It has been three months since we got duct sealing services from RLD Heating Cooling company. Since we got these services, things have improved with our HVAC system every other day. I recommend these HVAC contractors to all Los Angeles people.
– Savannah, Interior Designer.
We just got a thermostat replacement service from RLD Heating and Cooling company. For once in ages, there has been perfect alignment and accuracy between our air conditioner and thermostat. If you want to upgrade your thermostat, this is the green light to use their services.
– Frank, Computer Engineer.
I have been using RLD Heating Cooling commercial HVAC services in my nursery. Their services help me keep all the children comfortable. I also love how quickly they respond to repair services; the kids would hate to wait in discomfort and these guys know it. I recommend their commercial HVAC services to all businesses in Los Angeles.
– Julia, Nursery Owner.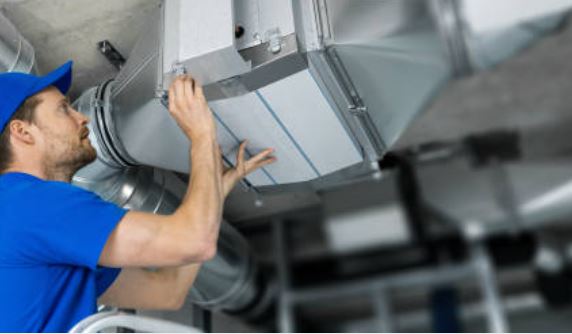 call 310-926-6368
Contact 24/7 our scheduling department today!
Address

8040 Deering Ave #5
Canoga Park, CA 91304
Tel 310-926-6368
Email rldheatingcoolingcompany@gmail.com
Opening Hours

Monday 8:00 am – 8:00 pm
Tuesday 8:00 am – 8:00 pm
Wednesday 8:00 am – 8:00 pm
Thursday 8:00 am – 8:00 pm
Friday 8:00 am – 8:00 pm
Saturday 8:00 am – 8:00 pm
Sunday 9:00 am – 5:00 pm
See this post on Twitter
HVAC near me in Los Angeles and Ventura County. Keep reading for our service areas and our HVAC installation, repair and maintenance services. #hvac #acrepair https://t.co/XBX9JEXJPc

— RLD Heating Cooling (@rldheatingcool) December 7, 2022